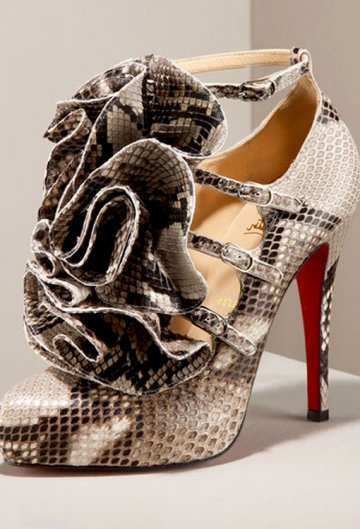 Christian Louboutin
The fetishist
Z.B.F., February 14, 2011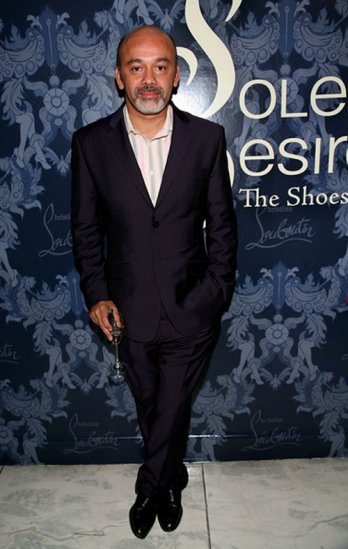 Christian Louboutin/Museum_FIT_Welcomes
Christian Louboutin Bio_ExpressChristian Louboutin (born in 1963 in Paris, France) his interest in shoe design stemmed from his early teenage years. During middle and high school, Louboutin spent many a spare moment sketching his favorite types of shoes. It was during these moments that his shoe passion and hopes were ignited.
Christian Louboutin Inspiration:A creative spark that was to become a Louboutin trademark allegedly came in a flash. One day in 1979, the future designer was walking the streets of Paris. During his walk he noticed a sign in front of the Museum of Oceanic Art warning ladies not to scratch the floor with their expensive shoes. The sign apparently bothered Christian Louboutin, and after pondering the matter he came up with the idea of having compressed bucklers and soles included to remedy the matter.
Christian Louboutin's Success:Louboutin's shoes enjoy widespread praise from women around the globe including the elites of Hollywood. Christina Aguilera, Angelina Jolie, Mariah Carey, Britney Spears, Madonna and many others have been seen at high-profile events sporting Louboutin's shoes – Christian Louboutin Platform Pump.
1964: Christian Louboutin is born and brought up in Paris's 12
th
arrondissement_1975: On the wall of the African and Oceanic art Museum, Louboutin is struck by a strange drawing: a woman's shoe with a sharp heel, slashed-out with a red line_1980-1986: Louboutin's first job is at the Folies Bergères, the famous French Music Hall. He follows this apprenticeship by freelancing for Chanel, Yves Saint Laurent, Maud Frizon and other prestigious fashion houses.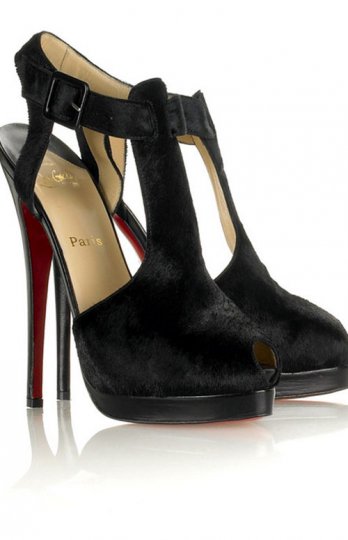 Christian Louboutin/orlan pony skin sandal
1989: Louboutin turns to garden design_1992: Creation of the Christian Louboutin brand, and opening of the first boutique in Paris_1994: Opening of the first New York City boutique_1995: For Jean-Paul Gaultier, Chloé, Azzaro, Diane Von Furstenberg, Victor & Rolf, Givenchy and Lanvin, Louboutin starts to contribute for couture and ready-to-wear seasons_1996: Louboutin receives a Fanny Award from the International Fashion Group.