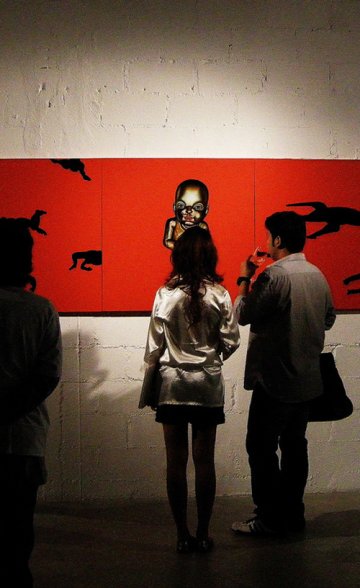 NAVIN RAWANCHAIKUL
SUPER CHINA!
Christelle Maureau, April 27, 2009
For his solo exhibition
Super China!
, Thai artist Navin Rawanchaikul transforms UCCA's Nave into a playful zone where visitors become active participants in the dynamic story of contemporary Chinese art. "With Super China, UCCA initiates a new series of exhibitions with some of the major contemporary creators from Asia. We are glad to share Navin's especially created pieces and his exuberant perspective on China with our audience," says Jerome Sans, UCCA Director.
Bringing together new and recent sculptures, installation, paintings and works on paper, the show's centerpiece is the Super China Survival Art Corp Game (2009), an interactive board game where visitors can choose from a number of roles and win in the high-stakes field of contemporary art. Medals and trophies will be awarded to the winners at the end of the show. The game is complimented by Super China (2009), a large-scale painting that humorously portrays the icons and superstars of Chinese art in a sprawling scene painted in the style of a Bollywood movie poster.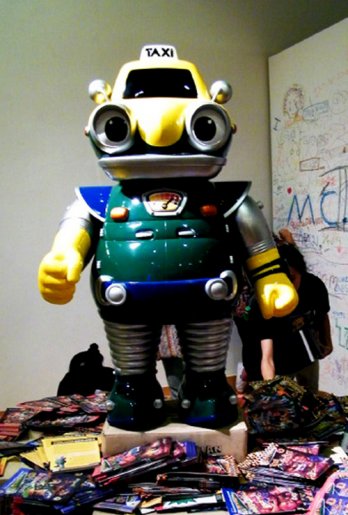 Navin Rawanchaikul_Super China!/navin_rawanchaikul_
A colorful cast of characters and fiction stories await visitors to
Super China!;
each plays a role in the fantastical stories that surround Navin's multi-disciplinary art practice, told in the artist's comic books, which can be found in UCCA's Super Ganbei's Le Bar. Taximan (2008) is a one-meter high extraterrestrial superhero from Taxi planet who traveled to earth. Curatorman and Old Navin (2002), portrays the artist as an old man, his career faded, arguing with a cynical curator who is promoting art's total commercialization and "Biennial Franchising."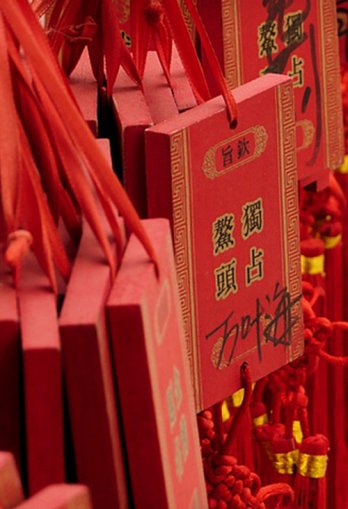 Navin Rawanchaikul_Super China!
Fly with Me to Another World (To be Continued
), 2008 takes as its point of departure the story of Thai artist Inson Wongsam, who drove a Lambretta scooter from Thailand to Europe during the early 1960s, using his woodcut prints to barter for lodging. His trip became legendary among the Thai art community and served as the inspiration for Navin's multi-part work, initiated in 1999. Another selection of works in the show uses the visual language of socialist propaganda—including porcelain busts, little red books, a painting and a woodcut print—to illustrate the fictitious Navin's Party, an international network united by Navinism: simply stated, party members all share the name Navin, or are sympathetic to the cause. These works underscore how even arbitrary global networks can serve as a cause for unity.
"The universe that Navin has constructed, though fanciful at first glace, is one we all share," remarks UCCA Curator David Spalding. "In fact, it is this possibility of sharing and collaborating—of engaging with and listening to one another, of looking and laughing at ourselves—that underscores all of the works in the exhibition."