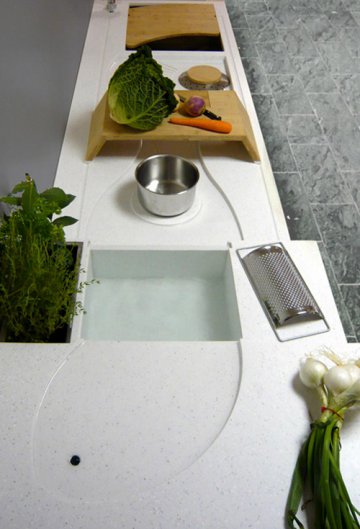 Cuisines en ébullition !
Young designers imagine the kitchens of tomorrow
Michel Bouisson, April 20, 2009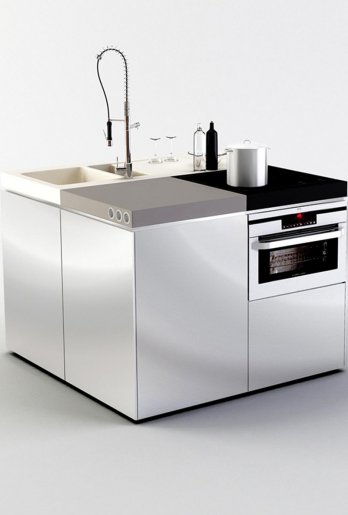 Cuisine en ébullition/Social Hub 01_Mathilde JALOUX_ENSAD Paris - Gilet - Groupe GMV Ameublement
The Paris Fair - running 30 April to 10 May 2009 - will be the venue for
'Cuisines en ébullition'
, a show presenting an off-beat prospective round-up of innovative kitchens. All told, 19 projects will be on show, designed by students from prestige French design schools working in partnership with manufacturers of kitchen furniture and electrical appliances.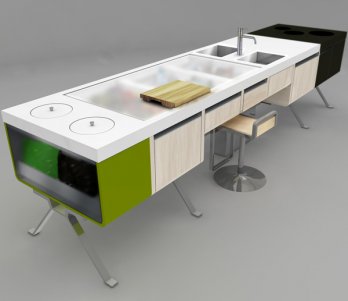 Cuisine en ébullition/Cuisin(o)metre_E. PAGEAULT, C. LUCAS, R. CREDAZZI & C. BURTSCHELL.
Cuisine en ébullition/Cuisines de lumiere_P. POTHIER, N. BOUZIDI, A. FRADI & R. NOSH