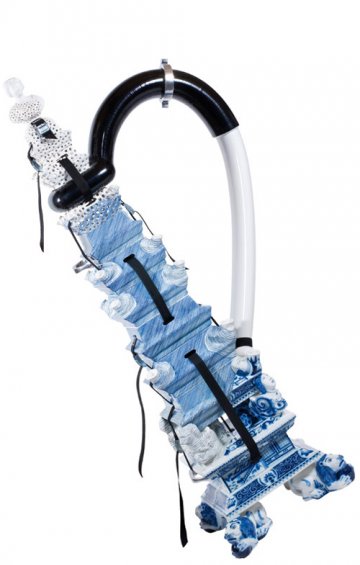 Hella Jongerius
A Conversation with Hella Jongerius…
Louise Schouwenberg + Vitra M, August 26, 2013
PORTRAITHella Jongerius (born in 1963) studied industrial design at the Design Academy in Eindhoven. In the nineties she worked in close collaboration with Droog Design. In 2000 she established her own studio in Rotterdam under the name Jongeriuslab. She became well known mainly for her Soft Vase Collection produced by Droog Design. In 1999 two of her chair designs were produced by the prestigious Italian furniture manufacturer Cappelini. This was followed by a number of commissions from clients including Het Princessehof Museum in Leeuwarden (clay vases), the Museum of Modern Art in New York (My Soft Office) and Swarovski (chandelier).

In 2005 she designed the Polder sofa for Vitra, various products for Ikea and a PET bottle for Evian. Her designs are included in the international collections of the San Francisco Museum of Modern Art, the Centraal Museum Utrecht, the Textile Museum of the Netherlands in Tilburg, the Museum of Modern Art in New York, The Fabric Museum and Workshop in Philadelphia and others. She has also won various international prizes for design, such as the Kho Liang Ie Award, Amsterdam (1997), the World Technology Award for Design, London (1999), the Best Product Award, the Neo Con Chicago (2002) and the Rotterdam Design Prize (2003).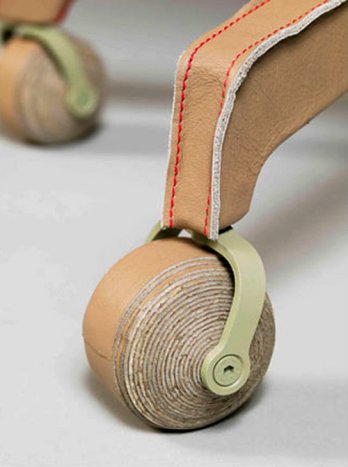 Hella Jongerius/Office pets_Vitra.
Louise Schouwenberg: What advantage is there in the credit crisis?
Hella Jongerius:
Every crisis offers new possibilities. At this moment, everyone is being exaggeratedly optimistic in saying that. Still, it is not necessarily just allaying fear, but it is true. Through the exorbitant growth of well-being and the attention paid by the art market to design, prices had grown completely out of hand. A kind of design had evolved that makes you ask what it possibly has to do with the design profession. I suspect that the crisis can be a kind of wake-up call. We again have to ask ourselves what it is really all about. Ours is a service profession, but over the last few decennia, that has been pushed back, out of sight.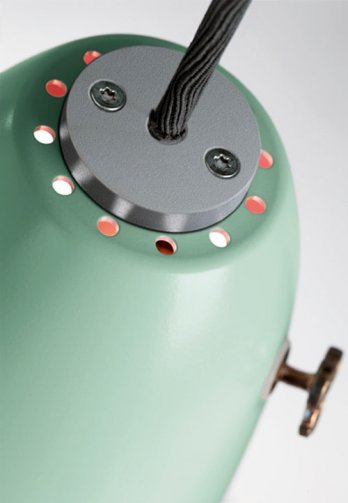 Hella Jongerius/Lights Blossom
LS: Apart from the financial crisis, the design profession has been confronted with a growing call to work with more sustainable materials and production methods. We stand eye to eye with potential ecological disaster if we continue to produce, transport and consume the way we have done over the last century.H.J.:
Globalization and the enormous rise in welfare have led to a situation in which it was all about consuming as much as possible, regardless of whether this was at the expense of the environment and regardless of whether that consumerism had to do with real needs or just needs that someone else convinces us of. Now that we are confronted in many areas with the limits of that unbridled growth, it brings new challenges. In literature, they say, 'An unhappy childhood is a writer's fortune'. I think that holds true for all creative professions. When everything goes well, we become lazy and just go with the flow, reacting to success. In times of adversity or setback, we have to rely on our creativity. In a crisis, as a designer, you are forced to design more precisely, more compactly and more clearly. For the design profession, the global crisis can consequently be a very good thing.