The Time of the boutiques
From booth to eBay
Véronique Moerman + Christine de Schaetzen, April 6, 2009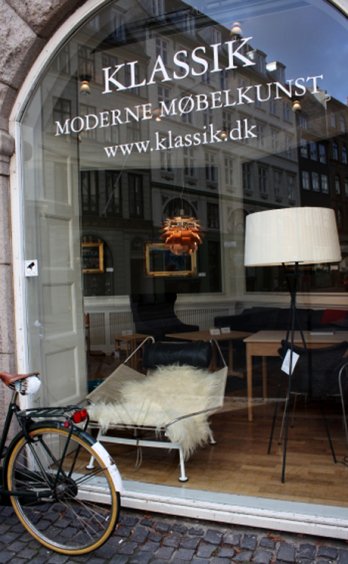 Klassisk store
The exhibition concludes with a gallery of current photographs of boutiques, cafés, and larger stores. Here, the idea of the boutique is "reexamined and corrected" by eleven photographers from the Contraste school of photography in Brussels, directed by Nicolas Van Brande. Starting in spring 2008, the photographers have been working freely, giving a personal touch in their exploration of the wide world of boutiques. The photo gallery is integrated into the exhibition on the first floor of the Fondation pour l'Architecture.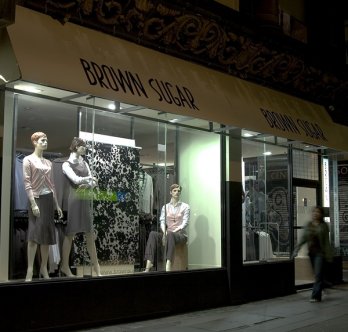 Brown Sugar_FlindersLane-shopfront
In the exhibition itself, a series of life-size reconstructions of shop windows emblematic of different epochs have been staged. Behind each window and façade are displays of original documents and artifacts from these periods. On the ground floor, a public square is recreated, surrounded by three shop windows from a covered shopping gallery: a vitrine from a 19
th
century café, an Art Nouveau vitrine (from a design by the architect Paul Hankar) and an Art Deco vitrine (from a design by the architect Marcel Caillie). In the covered gallery, photographs and designs from commercial galleries (les galeries Saint-Hubert, les galeries Bortier…) and from department stores (Innovation, Old England…) are shown. A window from the shop of a record- and bookseller from thirties displays books on architecture, posters, and records from the period. The mezzanine room is occupied by a section all about the boutiques of Brussels during the first half of the 20
th
century. A kiosk there presents original dance clothes designed by Akarova.
On the next floor, an Olivetti shop window from the fifties and an American household appliance store (Rival) from the sixties are on display.
www.fondationpourlarchitecture.be