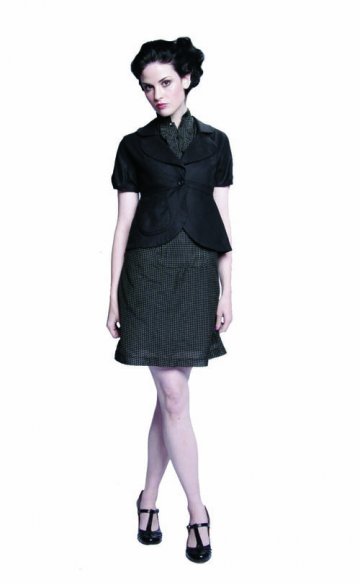 Debbie Sutton
Twenty things you should know about Debbie Sutton...
H.B., March 30, 2009
Debbie Sutton Bio_Express
Debbie Sutton is the Toronto-based designer behind snoflake, an emerging contemporary women's boutique line. The snoflake brand provides the perfect blend of quality, great tailoring, feminine detailing, and inspired flourishes. All snoflake garments are designed and manufactured exclusively in Canada.
After graduating from Toronto's International Academy of Fashion Merchandising and Design, Sutton gained extensive work experience in the fashion world. She worked as an assistant fashion designer, a fashion merchandiser, a fashion stylist and as a cutter and key team-member with a successful Canadian bridal designer. While working in bridal fashions, Sutton got the itch for more creative challenges and launched her own line in 2003.
Since then, Sutton has developed a strong clientele of young, urban professional women and has consistently enjoyed an enthusiastic response to her line. Snoflake is currently sold across Canada and the U.S.A.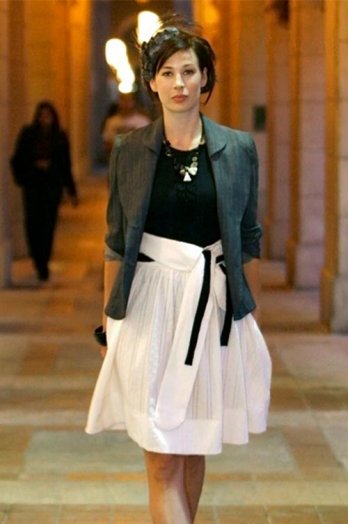 Debbie Sutton_Collection 2009
EgoDesign: Who are you / how would you describe yourself?Debbie Sutton:
I am a Toronto-based fashion designer and I would say that I'm hard-working, shy, compassionate and sensitive
E.D.: Tell us more about Snoflake?D.S.:
Snoflake is all about us women being who we are, being different, and also enjoying and learning from each other. Every woman is unique, just like how no two snowflakes are the same.
E.D.: Is there a philosophy behind Snoflake? Your Fall/Winter 09 Collection?D.S.:
I focus on creating clothing that enhances women's bodies while allowing them to express their own creative fashion visions of themselves.
E.D.: What do you consider your influences, what inspires you? D.S.:
I am inspired by everything and everyone around me, especially architecture and the 1970's. I get inspired by men and women's individual.
Debbie Sutton_Collection 2009
E.D.: How would you explain fashion? D.S.:
Fashion is a form of creativity that some people enjoy expressing themselves through.
E.D.: Your favourite materials (fabrics) and why?D.S.:
I love materials with texture. I have no idea why, but I always gravitate towards it more so than to colour.
E.D.: What means for you the word ecology?D.S.:
The relationship between humans and our environment.
E.D.: And chic, what do you feel it is?D.S.:
Chic, to me, is kind of a cheesy 1980's term describing someone who is dressed up. I prefer the term "stylish".