Andy Warhol
WARHOL TV
Judith Benhamou-Huet + Julie Martinez, March 23, 2009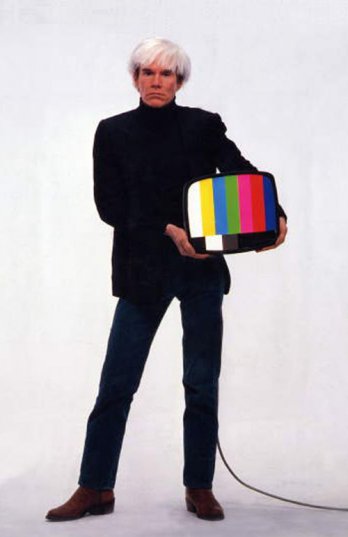 WARHOL TV/TDK, commercial, 1982 - Andy Warhol
TV TeamV.F.:
When he wanted us to look seriously at the question of TV production, I went to get Don Munroe. We had little or no resources. Everybody pitched in. I was a producer, but I was also the van driver. There was an artist on the team called Sue Etkin. We wanted to make a real TV show. We set up the whole technical structure. There were usually five full-time people working on a project, with others coming in from time to time to help.
FashionV.F.:
Andy was always fascinated by fashion. For the Fashion programme, he wanted to devote a half-hour to someone from that sphere. He would put a clock somewhere he could see it and chat with them for half an hour. But we quickly realised we needed to broaden our focus.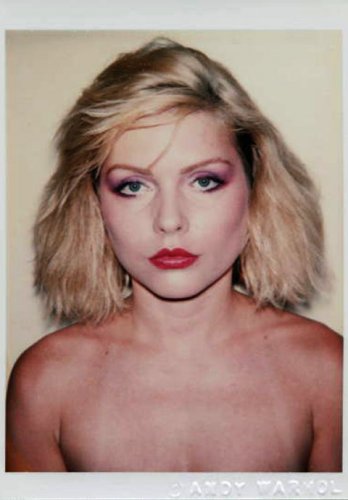 WARHOL TV/Debbie Harry, 1980 - Andy Warhol
Fifteen minutesV.F.:
Don Munroe came up with the title Warhol's Fifteen Minutes in reference to his famous "In the future, everyone will have their fifteen minutes of fame." I said, "OK, but let's make it a 30-minute show and see if the kids notice the difference." Andy wasn't always around when the Warhol's Fifteen Minutes programmes were recorded. He did the introductions. He'd got really good at it but still wouldn't do live TV. He was continually changing his mind about the shows. He'd look at what we'd done, seem satisfied with it, then three days later he'd be asking us to change what he'd been happy with before.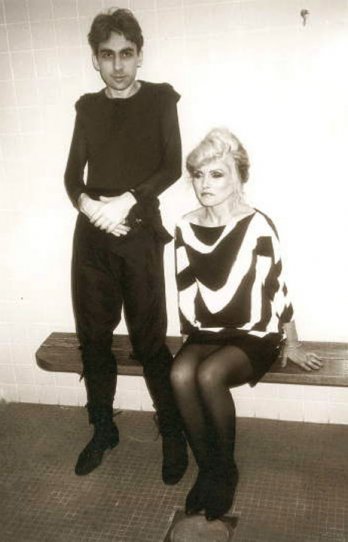 WARHOL TV/Chris Stein et Debbie Harry, 1982 - Andy Warhol
The cars
V.F.: We made the The Cars video for MTV. Andy plays a waiter. He loved young people. He cast all the parts. [the video will be shown at the exhibition]
Love boatV.F.:
I think he enjoyed appearing in Love Boat. He loved playing himself. [the episode will be shown at the exhibition] documenting Recordings, videos, Polaroids, television were all ways for him to document his world. Andy liked documenting things. We had a network of informers. Don Munroe was good at unearthing talent like Marc Jacobs. I remember Cindy Sherman lived in Fulton Street near the Fish Market, but I don't remember how we met. You know, if Andy trusted you, he just let you get on with it.
www.lamaisonrouge.org