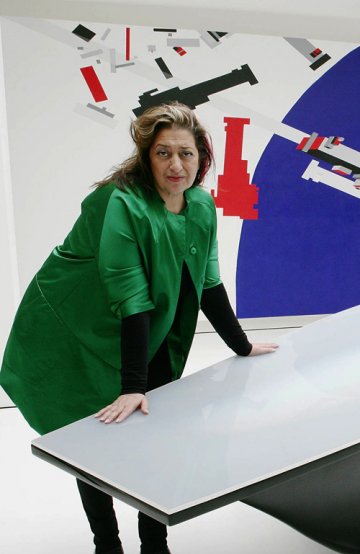 FIFA : The splendour continues!
27th International festival of films on art
E.D., March 16, 2009
Films in competition
_45 films from 17 countries
10 Canadian productions, including 7 from Quebec
Canadian and Quebec films feature prominently in the
27th FIFA'
s official competition.
Battle of Wills (Quand Shakespeare trompe l'oeil)
by Anne Henderson (Canada), the thrilling story of Ottawa retiree Lloyd Sullivan, who is convinced he owns the only authentic portrait of William Shakespeare, painted by his ancestor in 1603;
Félix
by Jean-Claude Labrecque (Canada), a moving encounter with poet and singer-songwriter Félix Leclerc (1914–1988);
Karsh Is History
by Joseph Hillel (Canada), portraying the remarkable career of Yousuf Karsh (1908–2002), master portrait photographer of the 20
th
century, who immortalized the leading figures of the day, from Winston Churchill to Pablo Picasso;
Marie-Hélène Allain
en dialogue avec la pierrebyRodolphe Caron(Canada), which chronicles the unique path of a woman who has successfully balanced her spiritual life and artistic career;
Mort à Venise : un voyage musical
avec Louis Lortie by Mathieu Roy (Canada), special moments with the famous pianist who shares his fascination for Venice and the composers it has inspired;
La Nuit est ma chambre noire
, l'œuvre de Michael Flomen by André Cornellier (Canada), which uses an infrared camera to track the nighttime expeditions of the famous photographer;
Peepshow
by Raymond Saint-Jean (Canada), a screen adaptation of the play of the same name, written, directed and performed by Marie Brassard, in which she explores fragments of intimacy and parallel worlds where dark passions reign;
Prokofiev: The Unfinished Diary
by Yosif Feyginberg (Canada), which looks at a key period (1918–1936) in the life of one of the greatest composers of the 20
th
century;
Malls R Us
(Shopping à la folie) by Helene Klodawsky (Canada), which invites reflection on one of North America's most popular institutions—the shopping mall—and its latest incarnations in Poland, Japan, India and Dubai; and
The Young Romantic
by Barbara Willis Sweete (Canada), which looks at the phenomenal career of the young Chinese piano virtuoso Yundi Li (b. 1982).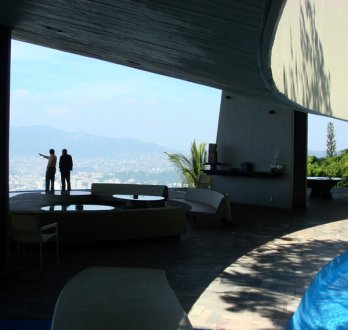 FIFA/INFINITE SPACE - THE ARCHITECTURE OF JOHN LAUTNER.
ARCHITECTURE_OUR FAVORITES!INFINITE SPACE : THE ARCHITECTURE OF JOHN LAUTNER
"The purpose of architecture," said John Lautner (1911-1994), "is to create timeless, free, joyous spaces for all of life's activities."
Infinite Space traces the lifelong quest of this visionary architect. As a young man, Lautner broke from his mentor, Frank Lloyd Wright, leaving his native Michigan for California to forge his own unique style. He spent most of his career there, creating "architecture with no beginning or end"-buildings of astounding originality and formal freedom that combined a high degree of sensuality with a dramatic space-age flair. The film explores his legacy, with insightful commentary provided by Lautner himself through archival recordings. Other voices join him: Frank Gehry and peers who were influenced by Lautner; Frank Escher, the architect who restored the Chemosphere house; Julius Shulman, who famously photographed all the great modernists; and the emotional recollections of original clients, owners and developers. Original drawings and historical photographs from the John Lautner Archives at the Getty Museum are layered with photos of Lautner's main achievements, including the Carling, Schaffer and Herpel villas: the Googie coffee shop in Los Angeles; the Chemosphere, a Los Angeles landmark, evoking a flying saucer perched atop a concrete pillar; the Pearlman Cabin; the Silvertop building; the Elrod residence in Palm Springs, the set of a James Bond film; the Marbrisa residence in Acapulco; and the Desert Hot Springs Motel.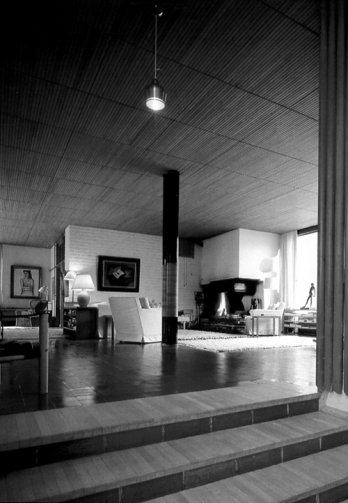 FIFA/Villa Mairea
VILLA MAIREA
Villa Mairea is one of the masterpieces of renowned Finnish architect Alvar Aalto (1898-1976). He designed it together with his first wife, Aino Marsio-Aalto, as an experimental dwelling for Maire and Harry Gullichsen. It was built in Noormarkku, near Finland's west coast, on the eve of World War II. In 1935, Aalto and Maire Gullichsen (a member of one of Finland's prominent industrialist families, specialized in timber and paper production) had established the Artek company, which today operates the world over as a marketing and distribution structure for Aalto's furniture and glassware. Aalto received the commission for Villa Mairea at a turning point in his aesthetic evolution, just as he was breaking with the stark modernity that was set to dominate the world stage. He seized the opportunity to unite various themes that had been preoccupying him and put them into practice. Located in the heart of a pine forest near an old sawmill, Villa Mairea has become one of the 20th century's architectural icons. Built on an L-shaped structure, this multifaceted house warmly marries brick with wood and integrates perfectly into its natural environment. The film provides insight into the house's construction principles and its architectural and spiritual ethos, influenced by both Finnish architectural heritage and Japanese culture.