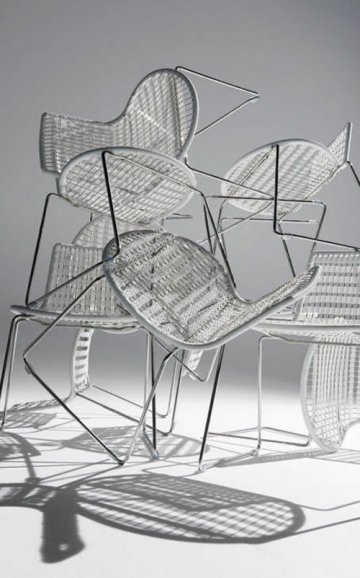 Gordon Guillaumier
Signs + Aestheticism
G.T. + Floornature, July 25, 2011
Portrait_ExpressBorn in Malta in 1966.
Moved to Milan in 1989 to study industrial design and design management at Istituto Europeo di Design, graduating under the tutorage of Jasper Morrison and James Irvine, and then at Domus Academy, where he graduated with a master's degree in industrial design under tutors Aldo Cibic and Andrea Branzi in 1992. After this, Guillaumier worked with Baleri Italia and then started working with Rodolfo Dordoni in 1993. 
In 1994 he designed his first designer products for Foscarini and Mito.

 For three years starting in 1995, Guillaumier and Enrico Astori worked on product strategies for Driade's new Atlantide and Dhouse, collections, coordinating the work of a team of young European designers.



Guillaumier has provided design management and artistic consulting services for home furnishings accessories by Dornbracht Interiors and 2Link, kitchens by Rational and Elt, garden furniture by Roda and designer handles for Pamar.

 He founded his own studio in 2002 after working as a freelance designer for some time. 

In addition to his consulting services, Gordon designs furniture, lighting and gift articles for companies such as Bosa, CasaMilano, Desalto, DeVecchi, Elica, FontanaArte, Foscarini, Frag, Matteo Grassi, Mazzega, Minotti, Montina, Nobili Rubinetti, Pamar, PaolaC, Roda and Varaschin.
 He has held lessons at important schools of design such as Milan Polytechnic.
>His work has been published in the magazines Domus, Abitare, Interni, AD, Modo and Wallpaper.
Gordon Guillaumier_Portrait
G.T.:
 So, Gordon Guillaumier, it's windy, but you're from Malta, so you must be used to it... I'd like to start out with a question about your work as a designer and artistic director. You have managed to do great things with some forgotten genres. The great masters had the handle "in hand", one might say... You've done some great work for Pamar.


Gordon Guillaumier:

Pamar is an extension of what I take design to mean: working on a project as a whole but also on the details. Pamar is a company that works on the details, making handles for furniture...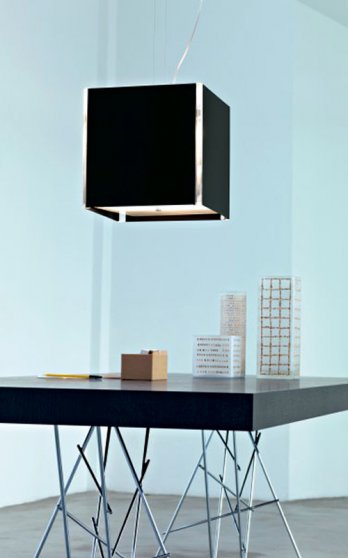 Gordon Guillaumier/Mikado_SO
G.T.: But the current trend is to make the handles disappear!

G.G.:
Yes, unfortunately, these are details that are disappearing from furniture. But at the same time, in some cases we are seeing a return to these details to enrich furniture, perhaps marking the end of a long period of "minimalism". And of course this has been good for the company.


G.T.: To do this job you contacted Jasper Morrison, James Irvine... Lots of well-known designers. How did you choose them? Because they're friends, or because their work is complementary to yours?


G.G.:

Partly because they're friends, but also, of course, because I respect their work. Of course friendship helps at work, it can be an essential key to developing a project.