Poul Kjærholm
The Furniture Architect
Susanne Hartz, September 25, 2006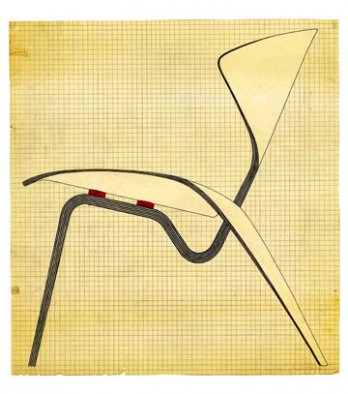 Poul Kjaerholm - PK0, 1952
The exhibition begins with early experiments in laminated wood and aluminium, continues through his masterpieces in steel and leather, and concludes with later pieces in which he returned to the woodwork of his younger days. The exhibition includes rare prototypes and models from private collections, as well as a wide selection of photos, sketches and drawings.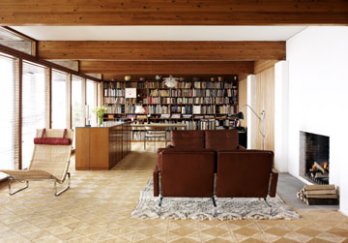 Poul Kjaerholm, private home
The exhibition reflects two underlying goals. The first is to move beyond the clichés associated with Kjærholm's work and explore its incredible ability to withstand the test of time. Secondly, the show provides a more complete understanding of Kjærholm's career and his place in design history. Much of the power of Kjærholm's work lies in his ability to fuse contradictory forces together in the creation of a serene and self-contained piece. In order to reveal these contrasts, the exhibition is organized into a series of sections, Workshops, Factory, Assembly, Craft, Elements and Space, that present the different ways of thinking and making that were synthesized in his production.
Until 15 October 2006
Poul Kjaerholm Exhibition