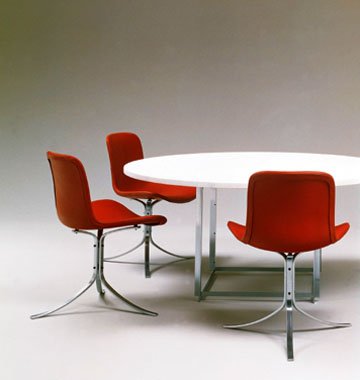 Poul Kjærholm
The Furniture Architect
Susanne Hartz, September 25, 2006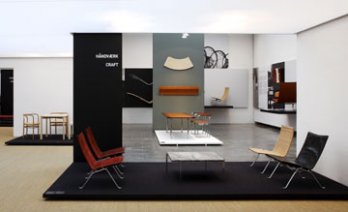 Poul Kjaerholm 2006 Exhibition
This summer's Poul Kjærholm retrospective at Denmark's renownedLouisiana gallery provided an excellent overview of one of the 20
th
century's most influential furniture "architects". The show is the first to focus on Kjærholm's work as a furniture and exhibition designer, and continues the series that began with the gallery's 2002 Arne Jacobsen and 2004 Jørn Utzon exhibits.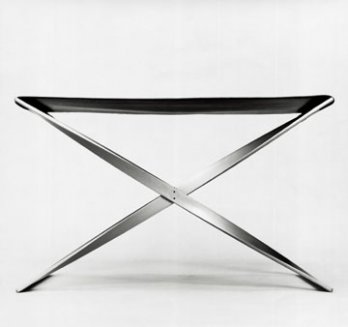 PK 91, Foldestol, 1961
Poul Kjærholm (1929-1980) created some of the most lasting, if complex, furniture of the 20th century. His work blurred barriers between the industrial and the traditional. Heavily influenced by Kaare Klint and Mies van der Rohe, Kjærholm redefined modern furniture, in a career which began in 1951. Complementary complexity and clarity allow much of his oeuvre to remain shockingly contemporary - more than 50 years after its introduction.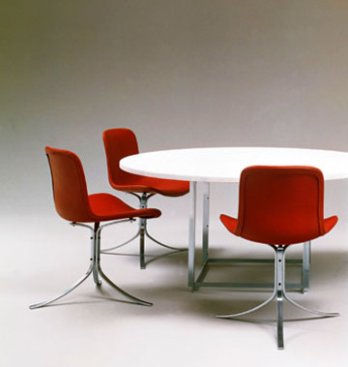 PK 9, 1961 & PK54, 1963