Christian Graciel
Twenty things you should know about Christian Graciel...
E.D.M., May 21, 2012
Christian Graciel/Sac-Bag_Nacre et cuir
E.D.: What means for you the word "ecology"?CG.:
Conservation and future generation

E.D.: And chic, what do you feel it is?CG.:
Is to know itself as it is: the great example for me is Mrs Iris Apfel whose style dress based on the mix of genres and accessories has become legendary.
E.D.: Which artist / architect / designer do you admire most?CG.:
Elsa Schaparelli, Jean Paul Gaultier, Vivienne Westwood and my friends of E2.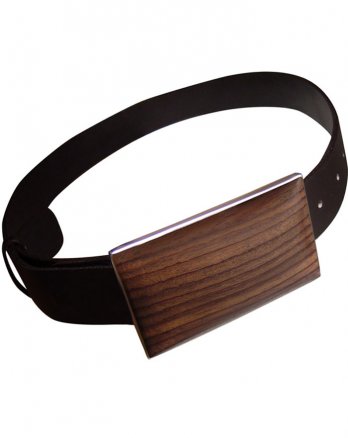 Christian Graciel/Ceintute_Belt
E.D.: What are currently your favourite brands or objects, and why?
CG.:
Items of Jerome Abel Seguin, celebrating the unique beauty of nature. The apparent evidence of a rigorous of the finish and detail is just amazing.


E.D.: Can you describe an evolution in your work from your first projects to the present day?CG.:
Not much difference but a trend towards luxury and detail

E.D.: Your dream project?CG.:
To provide a better living conditions and a beautiful house for my family in Cameroon. Designing items for large grands couturiers and present my work exhibited in a museum.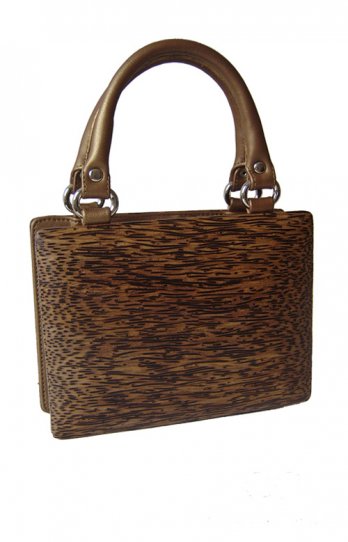 Christian Graciel/Sac-Bag_Bois de rose
E.D.: What is your favourite example of the use of sustainable fabrics/products in fashion design?
CG.:
I use materials that I recycle; for example the advertising tarpaulins becomes bags, shellfish breeding transformed into jewelry and chic accessories.
E.D.: What design project would you never design and why?CG.:
A gun
E.D.: What you hope your current work will bring to people, humanity?
CG.: Dream and fantasy.