Last Call for Planet Earth
Reflexions by Archi-World®
J.P., September 24, 2018
MOVIE WE LOVE

The challenge_The planet is in danger_The cry for help has been made, loud and clear_The challenge is very simple and it's a matter of survival.
There is only one possible escape:
THE QUICK AND ENERGETIC MASTERY OF SUSTAINABLE DEVELOPMENT
. Its application to architecture and town planning concerns us all. What to do? Working differently in order to build differently and do everything in order to protect our vulnerable environment. Solar energy, renewable materials, targeted changes in city design, passive houses and bioclimatic architecture, are the many answers possible to define a highly topical issue.
Last Call for Planet Earth_Archi-World®/Daniel Pearl résidence Pearl-Silberman
Davis Guggenheim's documentary, "
An Inconvenient Truth
", gives the microphone to Al Gore, who is sensitive to the ecological issues that humanity should react to before long. In response to this documentary, we wanted to question twelve of the most important architects of our time as to their environmental efforts in practicing architecture. We took a trip around the world, from Japan to Brazil and passing through China, Italy, the United Kingdom and the United States, and travelled tens of thousands of kilometres in order to film their testimony and projects fitting within the sustainable development outlook. Twelve people, twelve contexts, and twelve perspectives that we will be delivering very shortly.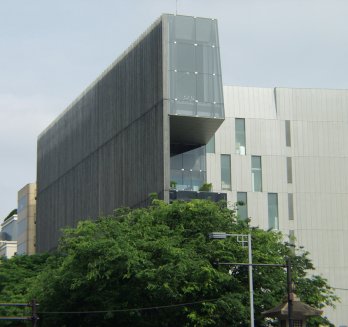 Last Call for Planet Earth_Archi-World®/Kengo Kuma building
Without wanting to teach a lesson, Archiworld®'s film
"Last Call For Planet Earth
®" aims to draw, with critical hindsight, the outline of a true "cultural revolution", which will do away with architectural biases.
The film
"Last Call For Planet Earth"
tries to take on this challenge through the voice of 12 world acclaimed architects. These 12 architects tell us about the solutions they have applied each in their own way.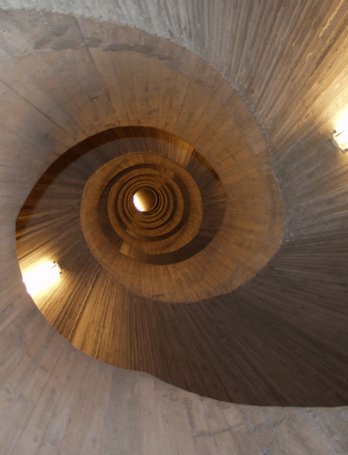 Last Call for Planet Earth_Archi-World®/Markku Komonen Senaati
Françoise-Hélène Jourda tries to take her efforts as far as they will go, to work with renewable materials, soft tech and bioclimatology, whilst taking along her partners and clients. Her goal is to encourage a different way of living, in other conditions, in order to put a stop to the destruction of the environment.