GeneroCity
Out There: Architecture beyond Building
Marion Napoly, January 12, 2009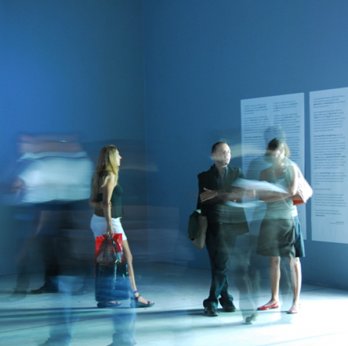 GénéroCity
Culturesfrance and the Ministry of Culture and Communication - Department of Architecture and Heritage had appointed Francis Rambert as curator of the French pavilion at the 11
th
International Architecture Exhibition - Venice Biennale. In response to the Biennale's overall theme of
"Out There: Architecture beyond Building",
the curator was proposing a project entitled
"GeneroCity, generous vs. generic"
to promote a dialogue on the concept of generosity. Architecture presented with regard to what "more" it can give to the city and its inhabitants. Around the French Touch collective, the selection presented other talents representing the French contemporary architectural production. This same exhibition is now presented in Paris, inside the galleries of the Cité de l'architecture & du patrimoine at the Palais de Chaillot.
GénéroCity
What more can be given? That is the basic question. What more can be offered that isn't in the programme? That is the issue. Taking a stand against the trivialisation of cities in a time of globalisation,
GeneroCity
reaffirms the architect's social role in defining lifestyles and urban habits. By steering the debate towards the value of generosity, it seeks to present the multiple forms of this generosity in architecture and a team creation which, by going beyond mere architectural quality, renews the creation of social bonds as much as the fabric of the city.