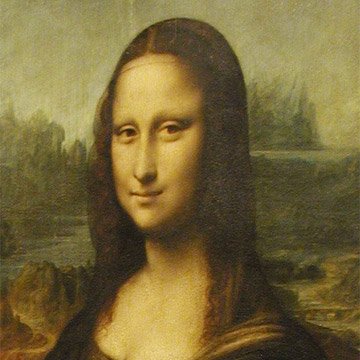 NRC Scientists Help Solve the Mysteries behind the Mona Lisa
-
CNRC/NRC, September 28, 2006
For five hundred years she's been the source of endless real and fictional mysteries, from the magic of her eyes – always seeming to follow the viewer – the enigma of her smile, to author Dan Brown's blockbuster
The da Vinci Code
. Now, using a sophisticated 3D colour laser scanning system, NRC scientists helped reveal the secrets behind the most famous painting in the world.
In the process, they're not only helping protect and better understand this cultural treasure, they're finessing a technology that's making space exploration safer, has allowed car companies to engineer motors to the exactness of a micron (10-20 times narrower than a human hair), fuelling cutting-edge Hollywood animation, and could one day bring 3D laser colour imaging to your home.
The 11-person research team from NRC's Institute for Information Technology (NRC-IIT) is the only North American group involved in a current benchmark study of the Mona Lisa. The study, organized by the Centre de Recherche et de Restauration des Musées de France (C2RMF) and involving more than three dozen scientists, is using state-of-the-art imaging technology to document La Joconde's state of preservation. The NRC-IIT group's job is to create the first high-resolution archival quality 3D digital model of the masterpiece. The study is also shedding light on DaVinci's unparalleled
sfumato
technique.