Alexis Aliocha Peskine
Twenty things you should know about Alexis Peskine...
Zanoah Bia, December 6, 2018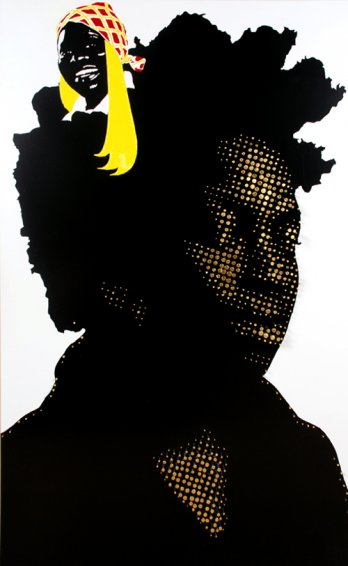 Alexis Peskine/'Aunted
E.D.: How would you explain Art? And how can you explain yours?
A.P.:
Art=observation+thought converted into expression. My art is visual philosophy basically. To me making art is talking with images and signs.
E.D.: Your favourite materials in art and why?A.P.:
Takashi Murakami's "Tan Tan Bo Puking a.k.a Gero Tan" and "The Raft of Medusa" from Eugène Delacroix for the awesome way with which they depict drama, human complexity, urgency and chaos. I also like the way they hurtfulness into something aesthetically beautiful. In those works you can see beauty through suffering. This ability to translate struggle into art and beauty is a major trait in Black art as well. It is found in Black music from Samba, to Jazz and Hip Hop.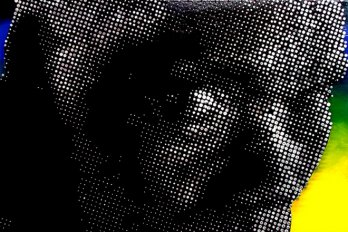 Alexis Peskine/Alexis Peskine_ Ordem e progresso
E.D.: What represent for you Jean-Michel Basquiat?A.P.:
Fast lane, youthfulness, politics of the people, intellectual refinement meets the screaming chaos of the streets, the link between the streets and the established, chaos, the de-chichi-ization of the art world, the true first young rock star artist.
E.D.: And the international art market, what do you feel it is?A.P.:
It's weird. It's a big elephant. A big capricious rich eccentric bi-polar elephant with a short attention spend. And it has the power to validate the value of an artist's work…
E.D.: Which artist, architect, designer do you admire most?A.P.:
Takashi Murakami in art, David Adjayé in architecture, as far as design I like a lot of design from many different designers from Starck to Le Corbusier.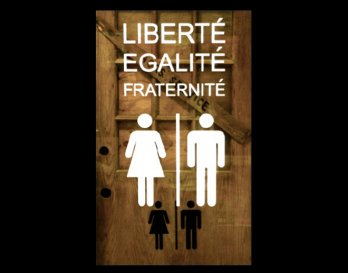 Alexis Peskine/Alexis Peskine_Bienvenue en France, 2007
E.D.; What are currently your favourite brands or objects, and why?
A.P.:
"Sponge House" by 5.5 designers for Scotch Brite (I dreamed of this for it's functionality and appeal), The Astro Boy Toy (Takara 2003)(So Pure and poetic with the opening heart and other gadgets) The "Tape Dispenser" by j-me (I'm a sucker for when someone actually physically "make" a corny joke), the project building stool by Sentou ,I also gotta give it to the Ipod and the Iphone. Oh Yeah I love googlestreet view.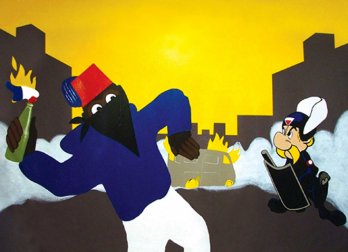 Alexis Peskine/Alexis Peskine_La France des Français