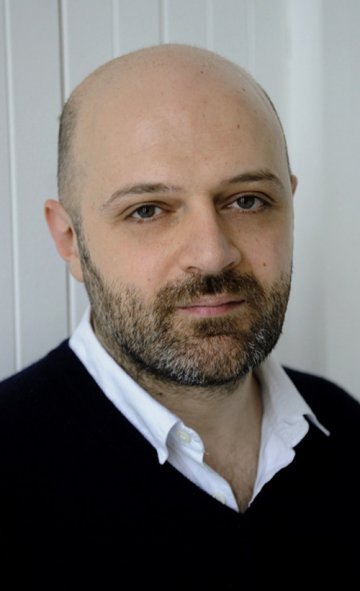 Hussein Chalayan
Récits de mode
ZB, March 19, 2012
Hussein Chalayan Works 1994 - 2009
Portrait

Hussein Chalayan was born - his real name Hüseyin Çağlayan - (1970) in Nicosia, Cyprus. At the age of 12, he came to England to study and later graduated from Central St Martin's College of Art and Design, London in 1993. His highly inventive graduate collection, The Tangent Flows was bought in full by the London retailer, Browns. Chalayan set up his own label in 1994 and his debut collection was shown at London Fashion Week in 1995 and won critical acclaim. He participated in numerous exhibitions worldwide including Radical Fashion at the V&A, London (1997), Fashion at the Kyoto Costume Institute in Japan (1999), Airmail Clothing at the Musee de la Mode, Paris (1999), Century City at Tate Modern (2001), Godess: The Classical Mode at Moma, New York (2003) and Skin + Bones: Parallel Practices in Fashion and Architecture at Somerset House, London (2008).
His first solo exhibition took place at the Groninger Museum, The Netherlands in 2005. In the same year, he represented Turkey at the 51
st
Art Biennale in Venice. He now sells internationally and shows bi-annually in Paris. He has succeeded in working simultaneously in a commercial and conceptual vein, designing costumes for opera and dance performances and developing his ideas in film and installation work as well as in the fashion industry. He has routinely collaborated across disciplines with industrial designers, musicians, jewellers and textile designers. In 2006 Chalayan was awarded an MBE for services to the fashion industry. Hussein Chalayan won a prestigious Brit Insurance Designs of the Year Award 2008 for his Airborne, Autumn/Winter collection.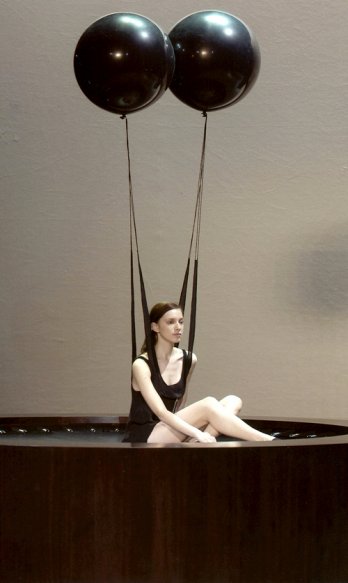 Hussein Chalayan Works 1994 - 2009
The Arts Décoratifs
has given 'carte blanche' to one of the most innovative and creative fashion designers of our time: Hussein Chalayan.
Following his own unique approach to design for seventeen years, he stands on the frontier of fashion, architecture and design. His work is characterized by an intellectual rigor and a quest for technical perfection that often defies fashion stereotypes. Chalayan stood out from the start of his career through his highly inventive exploration of various mediums, including sculpture, furniture, video and special effects, which he uses in his fashion shows, drawing inspiration directly from the political, social and economic realities of his era.
The exhibition showcases this rich, complex world, in which clothing, installations, fashion shows, projections and research are shown by side to illustrate Chalayan's distinctive process.