Alessandro Mendini
The pantheistic of vision
G. T., December 8, 2008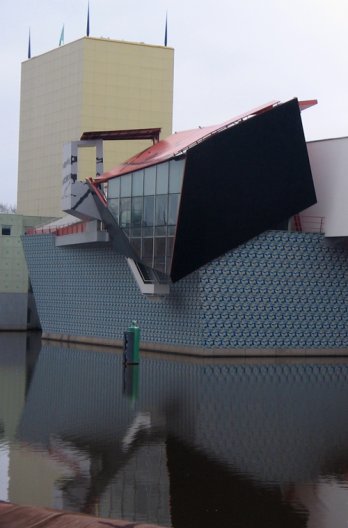 Alessandro Mendini/Groninger Museum
G.T.: Flocks of birds that form...

A.M.:
They form, they come apart... stars. This is heavy, almost laughable rhetoric. My contact with the world of business has been different. I have worked with some top-notch companies, businesses that are still concerned with social wellbeing, with the quality of life, with the quality of the objects that surround our human micro-environment.


G.T.: Here we go back to the old adage on design, quality for all, in a certain sense, even if we have come and gone a few times.

A.M.:
Yes, this is something else that exists, it's a bit of a hope and also something we've forgotten. Not that the times are rosy, in any sense.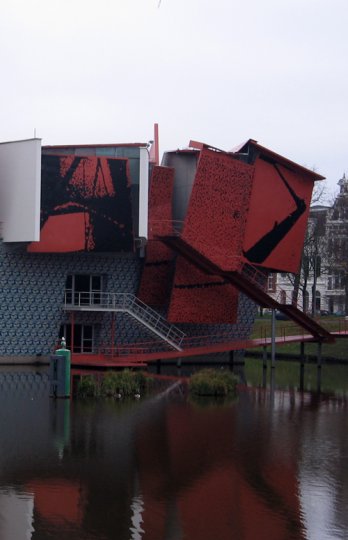 Alessandro Mendini/Groninger Museum
G.T.: A question about the figure of the architect. I realise that the great masters, and also some of the young architects today, go solo. In actual fact young architects – and you have trained a lot of them in your studio - tend to form groups. Do you think this is a matter of formal consistency, of intolerance, or of failure to agree with other architects on certain targets?

A.M.:
This is an age... we might call some soloists, while unfortunately we must call others solitary, because it's not a time of groups. There have been great groups in the past, also in the avant-garde movements, such as futurism, and the neo-avant-garde, the Memphis group, the Alchimia group. These groups have gone and everything has been pulverised in almost intimistic evasions, because there is no common ground in which to find similar ideals. Perhaps a situation of this kind will appear again now. It will reappear, but it's not here yet.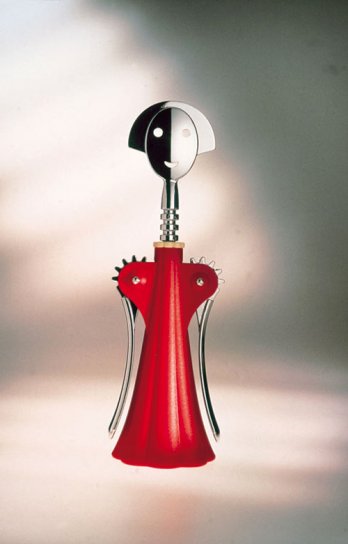 Alessandro Mendini/Bottle opener Anna G. by Alessandro Mendini for Alessi
G.T.: A prophecy for our age.

 Yes, a prophecy for our age.

 On architecture, on the other hand, which has attracted the interest of the public to certain themes: you have designed museums, public and private spaces, and you recently completed a plan for a new exhibition centre... How difficult is it, for example, to design a place like an exhibition centre? We've heard about controversies regarding beautiful brand new exhibition centres which might however turn out to be logistically incomplete.


A.M.:
At this time, in the past decade there have been some very good architects, these archistars, who have a virtuoso talent for architectural composition and advanced electronic technologies, and therefore top technology and top sculptural quality. But these objects are then catapulted into places in the world and are almost like bombs hitting the ground, uprooted from the reality around them. So there are some good things and also a lot of bad things about this way of thinking about architecture. And in fact there have been reactions¿ for instance, the Italian pavilion at the current architecture biennial, and other events in the world, are more linked with the return to local cultures. The great exhibition centre we're building near Seoul is an extremely complicated thing, also from the economic, social and political points of view in Korea, which enjoys and suffers from the problems I have mentioned. And so it is very difficult to do it, and do it well.