Ron Arad
No Discipline
Marie-Laure Jousset, November 17, 2008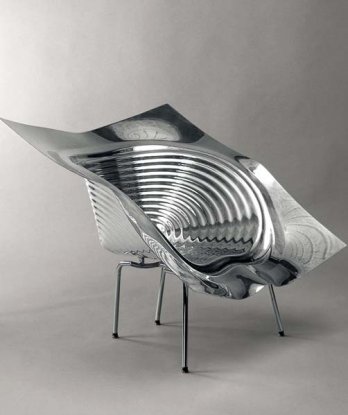 Ron Arad_No Discipline/Ron Arad_Uncut chair, 1997_Jean-Claude Planchet
M.-L. J.: Some would accuse you of being the originator of the phenomenon.

R. A.: If that's true, I didn't do it on purpose.
M.-L. J.: Generally speaking, is money a major issue in your work?
R. A.: It allows me to do what I do. I should say that I've been lucky from the start, to be able to finance my activities through my work. I've never had to go fishng for finance. Even if, today, with a team of 20 people working with me, we're more comfortably off than we were before, we would obviously like to have more money, to launch more projects.
M.-L. J.: Your creations are certainly far more spectacular now than they were 20 years ago.
R. A.: But I'm quite capable of creating very expensive pieces in small limited editions, like the Pizzakobra lamp - an industrial object which is accessible to all, I hope - and at the same time I'd be ready to work with IKEA if the project seemed worthwhile. What I don't want, on the other hand, is to work for IKEA if that means making it easier for some f***ing pretentious art critic to comment on my work. Or to create works of art specifically designed to be of interest to IKEA.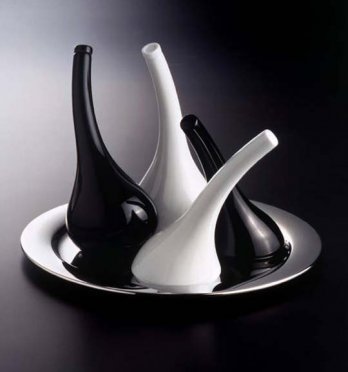 Ron Arad_No Discipline/Ron Arad_Calebassa, 2007_Rosenthal AG
M.-L. J.: Are other people's reactions to your work important to you?
R. A.: If we're talking about the reaction of the art critic of the Daily Telegraph - who described my exhibition at the Victoria & Albert Museum in 2000 as 'shameful' because I dared to display plastic - then I'm very pleased about that! It confirms that the exhibition was a success. But there can be self-appointed and invisible judges of your work, too, or judges whose opinion you respect, and whom you willingly 'appoint' as your chosen critics. These might be old friends from art school, industrialists, journalists, exhibition curators.
M.-L. J.: And visitors to the exhibition?
R. A.: When young Israelis (possibly rather less young today) come up to me and say: 'I became a designer because I saw your show at the Museum of Modern Art in Tel Aviv, it's what made my mind up,' I think that's incredible, fantastic! Of course, I prefer it when viewers appreciate my shows, or that at the very least they have a good time visiting them.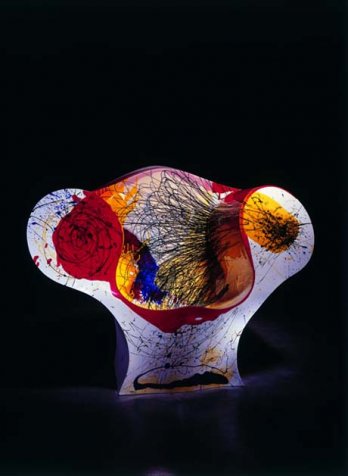 Ron Arad_No Discipline/Ron Arad_Fauteuil New Orleans, 1999_Eric & Petra Hesmerg
M.-L. J.: To end, I'd like to say how much I have enjoyed working on this exhibition together. It's been an emotional experience for me, reflecting my own journey almost exactly: I started out with you, among others, working on the exhibition Nouvelles Tendances, which we referred to at the beginning of this conversation, and I'm ending with you, now. This will be my last exhibition. I feel very touched by that.

R. A.: What I showed here twenty years ago wasn't really design. It was much closer to Caesar and Chamberlain than to Marcel Breuer and Charles Eames, even if the first works to destroy were armchairs by Eames. Today, finally, I wonder if I'm not what might be called a 'special case'? Am I able, or unable, to make things in the way people would want me to make them, to do what is expected of me.

www.centrepompidou.fr