Ron Arad
No Discipline
Marie-Laure Jousset, November 17, 2008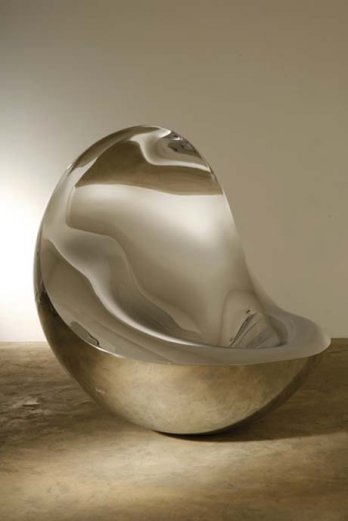 Ron Arad_No Discipline/Ron Arad_Chaise sculpture Southern-Hemisphere_Eric & Petra Hesmerg
M.-L. J.: How do you use colour in your creations?

R. A.: I adore colours: the colour of metal, copper, cement, wood… What I don't like is using paint to introduce colour into what I do. On the other hand, I don't adhere to struct rules like: 'Paint is ugly.' I prefer to say: 'Let's talk about materials rather than using other materials to cover them up.' Nothing is ever completely simple. With regard to materials, for example: I love stainless steel, but not chrome. But if I needed to use chrome one day I wouldn't ban it, I would use chrome.
M.-L. J.: In essence, you don't apply or follow any particular methodology.
R. A.: No, I would describe myself as lazy, with no working method.
M.-L. J.: Lazy?
R. A.: In my own way. Which basically means counting on the people around me: and since I'm surrounded by extremely competent people, I lean on them. Before I design anything, I talk things over with them. It's my most effective tool. But I tend to skip between one idea and the next, I'm quite capable of dropping everything and moving on to something completely different. When the Rover Chair became a success for us, I stopped making it because I didn't want it to turn into a facile process. In fact, everything took off very quickly after an article in Blueprint magazine. A fan of the chairs, who I didn't know me from Adam, said I was London's most interesting designer. And at the time, I was far from thinking of myself as a designer.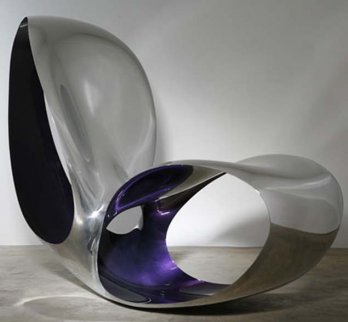 Ron Arad_No Discipline/Ron Arad Bodyguard sculpture chair, 2007_JCollection José Mugrabi.
M.-L. J.: Once, you said something which I found quite surprising: you said, 'I have an imaginary museum in my head, and I know, love and appreciate Matisse, without possessing him.' What does this idea of 'a work in your head' mean to you? To have the use or enjoyment of it, in a way, without being the owner of it?
R. A.: I owe a lot to museums. Beyond school, they have been responsible for part of my education. I didn't come from the centre of things, I came in to museums from the suburbs [?]. I saw a huge Van Gogh exhibition in that way, and a Giacometti exhibition. These things mark a child, or an adolescent, adventures like that! And so yes, when people comment on the high price of works of art, my response is that you can be a consumer of art, you can enjoy it without buying it. Recently, again, when I went to the fantastic Giacometti exhibition at the Centre Pompidou, I never once asked myself: 'And that work there, how much is it worth?' No, I see myself as a consumer of the things I see, without feeling the need to buy them.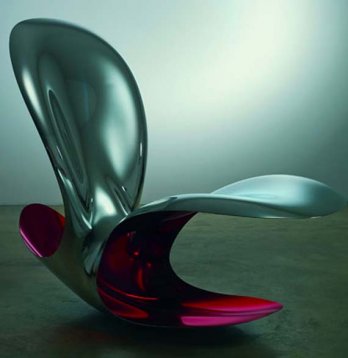 Ron Arad_No Discipline/Ron Arad_Chaise sculpture Bodyguard numéro 2, 2007_Eric & Petra Hesmerg.
M.-L. J.: But that doesn't stop your own creations from having a certain value?
R. A.: When you see the price that something you've made can fetch, then naturally it gives you an idea of the value of your works, and helps you to situate them in relation to other people's work. But there are abuses of the system: I see a lot of work today that's done cynically, based on what the market wants. And then there's the paradox of this market that tells the art market that the 'art of design' sells well, when at the same time, the art world doesn't accept design… For me, it's just a question of marketing. In any case, I don't find it very satisfactory to talk about design as art.