Ron Arad
No Discipline
Marie-Laure Jousset, November 17, 2008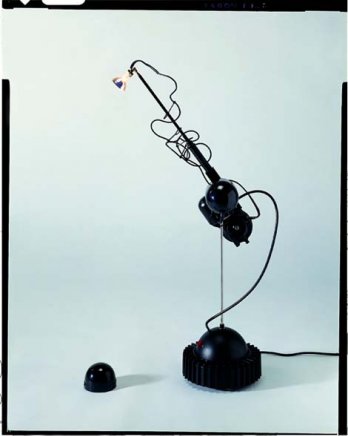 Ron Arad_No Discipline/Lampe Aerial_Ron Arad_Jacque Faujour, 1981
Ron Arad's design for the exhibition in the Galerie Sud draws the visitor into a strikingly distinctive world. The first space offers an identical reproduction of his foyer and staircase for the Tel Aviv Opera House (1994), onto whose elliptical form is projected a film on the Holon Design Museum currently under construction, while plasma screens on the wall present some two dozen of his architectural projects. Beyond this reconstruction, a luminous divide revealing the mysterious silhouettes of objects beyond delimits an intermediate space in which are displayed one-off pieces, prototypes and limited editions. This long ribbon also encloses another space, visible from the street, where visitors and passers-by will find a scaffolding composed of a multitude tubes of varying diameters housing examples of mass-produced pieces, while others contain small screens showing videos. On the floor are more pieces, some of them mobile, equally visible from the street.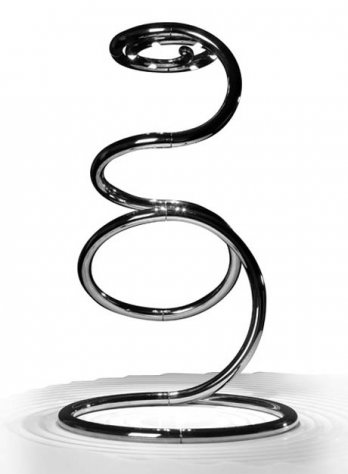 Ron Arad_No Discipline/Lampe Pizzakobra white by Ron Arad, 2007
The work exhibited testifies to Arad's long-standing interest in technology, illustrating the way in which innovative research, materials engineering and the use of high-precision machinery are combined in unique experiments: sculptural chairs in carbon fibre or silicone, vases produced by stereolithography, lamps that receive and display text messages. And in his work for manufacturers, these technical and formal innovations find expression in the design of everyday objects. Arad's architecture is equally idiosyncratic, identifiable by its deployment of a formal vocabulary that suggests the application of design to space, as in his Y's Store for designer Yohji Yamamoto in Tokyo, the Duomo hotel in Italy, and the Holon Design Museum in Israel.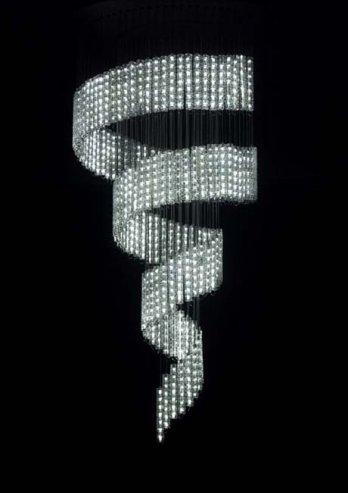 Ron Arad_No Discipline/Chandelier Swarovski Lolita by Ron Arad, 2004