Hermann Jünger
Found Treasures
Bernadette Deloose, November 3, 2008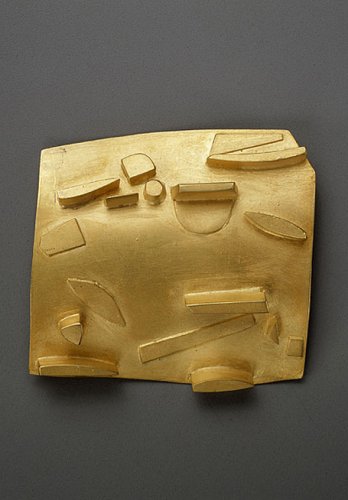 Hermann Jünger_Brooch Gold 1994
In no small part, Munich owes its position as an international centre of the contemporary jewelry avantgarde to the gold- and silversmith class at the Akademie der Bildenden Künste (Academy of Fine Arts) and to its influential teachers – first and foremost to Hermann Jünger. He held the chair there from 1972 onwards - and as a consequence was instrumental in making the Munich Academy's class in jewelry art renowned for progressive, cutting edge instruction and study, a reputation that has remained to this day throughout the world. Thanks to the diversity of his work and to his personal impact as Academy professor in Munich, the name of Hermann Jünger has gained international acclaim as one of the protagonists who have given jewelry a new status as an art form.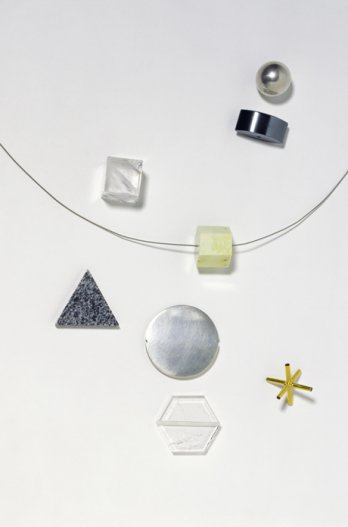 Hermann Jünger/Necklace with interchangeable pendants_1987-1992_Gold, silver, rock cristal, lemon chrysopase_Eva Jünger
At the occasion of this extraordinary exhibition, and in order to gain some insight into the enormous influence Jünger has had on the development of avant-garde jewelry to this day, Villa de Bondt will be presenting "Koekoekschumck" on Saturday 8 and Sunday 9 November between 10 am and 6 pm. Twelve contemporary jewelry artists from Munich will display their works in twelve residences in the Miljoenenkwartier in Ghent.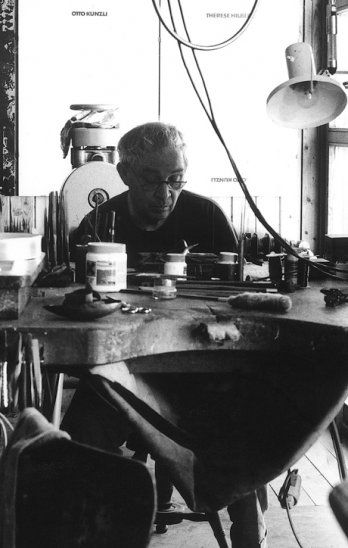 Hermann Jünger/Portrait of Hermann Jünger in his jewelry workshop_Eva Jünger
The twelve jewelry artists are: Bauhuis Peter, Becker Michael, Betz Doris, Dziuba Gabi, Förster Christiane, Fritsch Karle, Ishikawa Mari, Junger Ike, Rothman Gerd, Walker Liza, Weber Norman, Von Steinau-Steinruck Caroline. Many among them are known worldwide at the moment and their work can be found in various museum collections.
Until February 8, 2009
design.museum.gent.be