Parasite Studio
White Apartment
V.B., October 27, 2008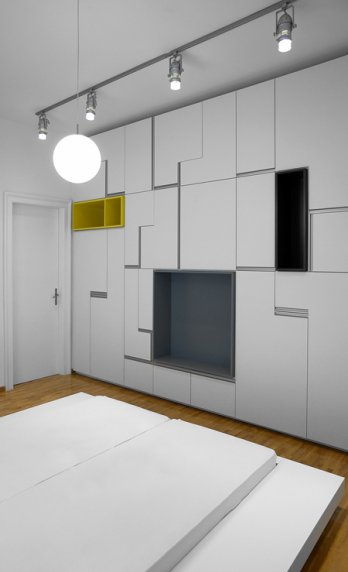 Parasite Studio/WHITE APARTMENT_Andrei Margulescu & Magazine Architectura
The furniture and partition units define areas and organize the space, ordering the whole display of activities. By its design, the furniture overcomes its state of static object within space and takes part in a dynamic manner in the definition of the apartment. From the former structure of the apartment we maintained as a main feature the dynamic longitudinal wall that separated the two living areas (diurnal/nocturnal) - a structural element that integrated niches for depositing and passages. It is "wrapped" in the new furniture and transformed into a functional volume that takes part in the interior definition of space, a contained that plays the role of a space divider.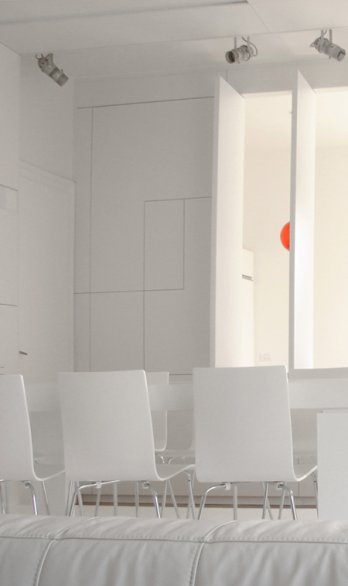 Parasite Studio/WHITE APARTMENT_Andrei Margulescu & Magazine Architectura
The initial configuration of the apartment is almost entirely maintained. The original woodwork and metalwork are entirely refurbished and integrated within the concept, endowed with a contemporary "plastic" materiality. Also the wood parquet was maintained and treated as a valuable feature of the apartment that tempers the new intervention and confers "warmth" to the living areas. The general appearance of "septic" white is counterbalanced by the paneling, the color of the niches, the lighting units integrated in the furniture and the personal objects of the owners.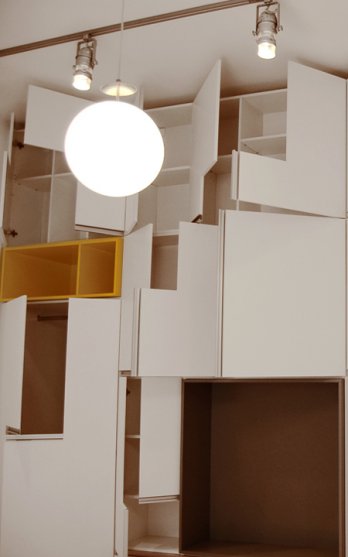 Parasite Studio/WHITE APARTMENT_Andrei Margulescu & Magazine Architectura
www.parasitestudio.com