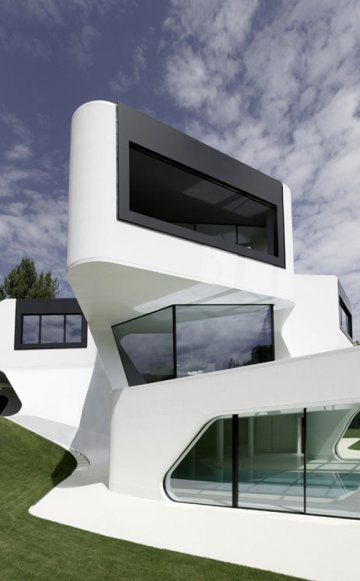 Dupli.Casa House
Purity with J.MAYER H. Architects
JMH, October 13, 2008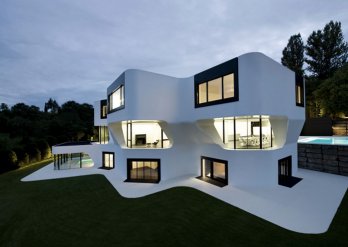 Dupli Casa by J. MAYER H. Architects_David Franck
The geometry of the building is based on the footprint of the house that previously was located on the site. Originally built in 1984 and with many extensions and modifications since then, the new building echoes the "family archaeology" by duplication and rotation. Lifted up, it creates a semi-public space on ground level between two layers of discretion. The skin of the villa performs a sophisticated connection between inside and outside and offers spectacular views onto the old town of Marbach and the German national literature archive on the other side of the Neckar valley.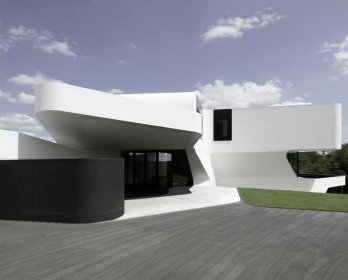 Dupli Casa by J. MAYER H. Architects_David Franck
J. MAYER H. Architects

J.MAYER H. Architects
have been working on the interface between product design, architecture, urban planning and communication for more than 8 years. Projects are developed and superrised from the concept to the realization. In this process, a strong emphasis has been placed on the networking of various competent partners from different disciplines. Specific research projects, developed in collaboration with international Universities, are considered another important aspect in the work of the office.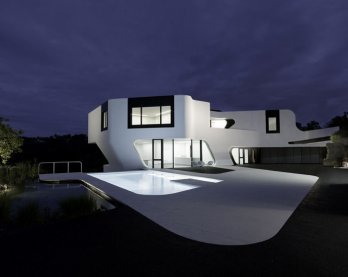 Dupli Casa by J. MAYER H. Architects_David Franck