OCEANIA
Signs of ritual, symbols of authority
Patricia De Peuter, October 13, 2008
Oceania - Ritual signs, authority symbols/Masque, matua, vannis ou wanis_Nouvelle-Irlande, région septentrionale ou île de Tabar
From the islands of Polynesia, there are elegant, refined sculptures and ritual utensils. The masterpieces include a figure from the Fiji islands, three sculptures from Easter Island, a Maori relief sculpture from New Zealand and an eighteenth-century figure of a Hawaiian god.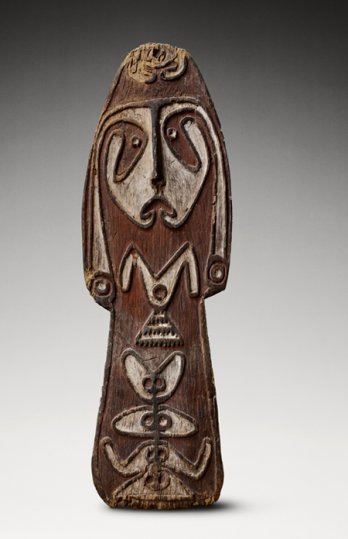 Oceania - Ritual signs, authority symbols/Panneau rituel, Gope_Nouvelle-Guinée, Golfe de Papouasie
The islands of Micronesia are represented by a small but high-quality selection of utensils such as dishes, a food pestle, ornaments, an impressive mask from the Mortlock islands and a figure from Nukuoro island.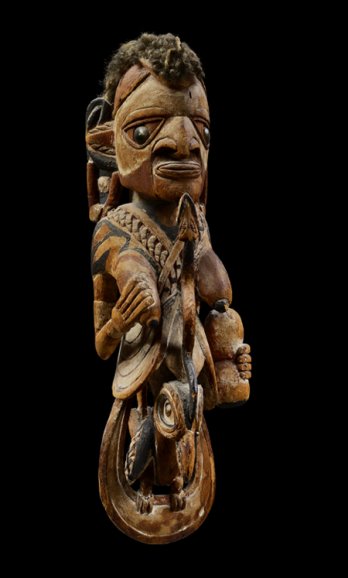 Oceania - Ritual signs, authority symbols/Figure de femme à représentations animales
www.ing.be/art