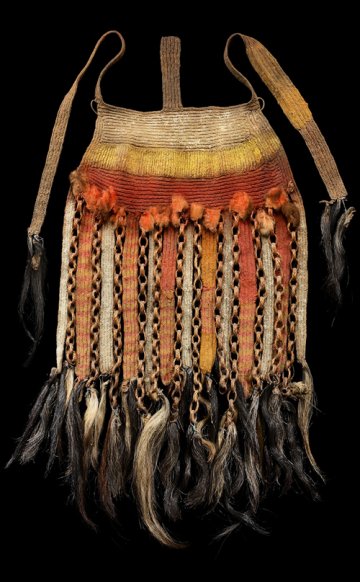 OCEANIA
Signs of ritual, symbols of authority
Patricia De Peuter, October 13, 2008
Oceania - Ritual signs, authority symbols/Châsse portable, maison des dieux ou des âmes, bure kalou_Iles Fidji
As a first in Belgium, ING is bringing together around two hundred works of art from Oceania, to put on an exciting display of the exotic and breathtaking world of the South Pacific in all its diversity. The "
Oceania"
exhibition is divided in three parts, each devoted individually to a major cultural area: Melanesia, Polynesia and Micronesia. The exhibition is conceived as an imaginary journey in which visitors can acquaint themselves with the untold wealth of sculptures, masks, ritual artefacts, weapons, and symbols of status.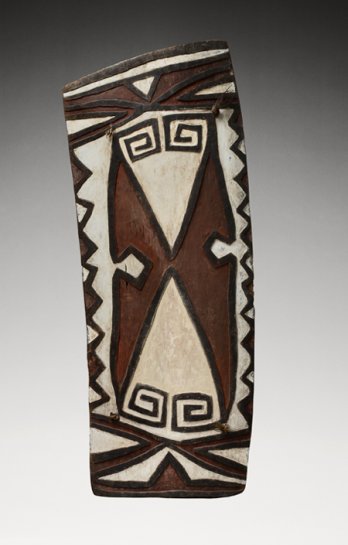 Oceania - Ritual signs, authority symbols/Bouclier_Nouvelle-Guinée, haut Sepik, Telefomin
For centuries, artists from Oceania created ritual artefacts and authority symbols that lend individual identity to each of the many peoples from these vast cultural areas. These peoples produced an art that demonstrates huge contrasts, intending to honour their gods, ancestors and nature spirits, and that proudly displays themselves. Carefully selected from the most prestigious collections, these works provide a clear and intriguing perspective on the various Pacific cultures, and are representative of the aesthetic traditions. None of these cultures had metal at their disposal before the arrival of the Europeans, but their artists were capable of transforming materials of organic and mineral origin into amazingly inventive works of art.