Picasso and the Masters
Pictural dialogue
Anne Baldassari + Marie-Laure Bernadac, October 6, 2008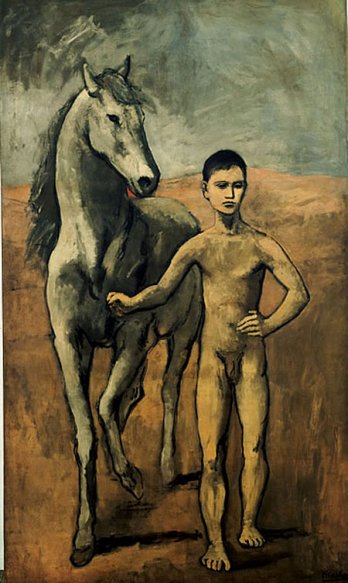 Picasso et les maîtres/"Meneur de cheval nu", Pablo Picasso, 1905-1906
Bringing together 210 works from the most prestigious public and private, French and international collections,
Picasso and the Masters
at the Galeries nationales du Grand Palais takes stock of this process. Confronting past and present, going beyond changes in style and formal innovations, the exhibition presents, in a cross between thematic and chronological approaches, guided by Picasso's painting alone : El Greco, Vélasquez, Goya, Zurbaran, Ribera, Melendez, Poussin, Le Nain, Dubois, Chardin, David, Ingres, Delacroix, Manet, Courbet, Lautrec, Degas, Puvis de Chavannes, Cézanne, Renoir, Gauguin, Douanier Rousseau, Titien, Cranach, Rembrandt, Van Gogh. Spanish, French, Italian, or German, these artists are the multifaceted framework of a narrow motif in which painting learns from painting.
Picasso et les maîtres/"Portrait de Gauguin à la palette", Paul Gauguin, hiver 1893-1894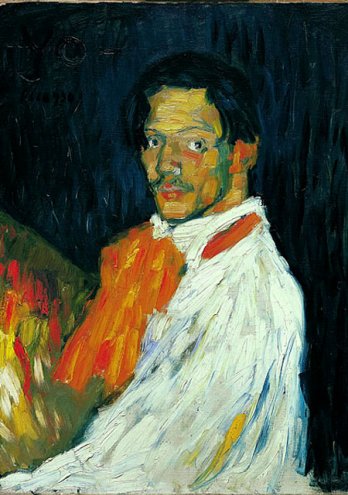 Picasso et les maîtres/"Yo, Picasso", Pablo Picasso. Paris, 1905