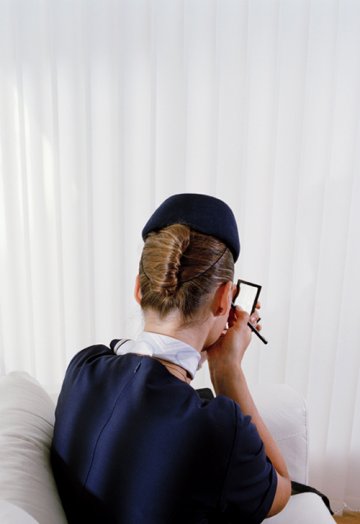 Brian Finke
The Flight Attendants
Alix B., May 20, 2013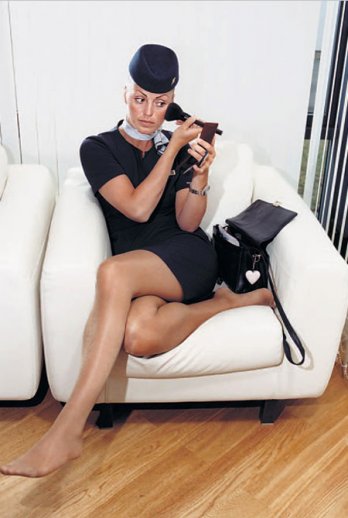 Brian Finke Flight Attendants
Brian Finke Bio_Express

Brian Finke (born in 1976) is a photographer living and working in New York City, with gallery representation in New York City, Paris, Amsterdam, and Los Angeles. He is the author of 2-4-6-8: American Cheerleaders and Football Players (Umbrage Editions, 2003) and Flight Attendants (powerhouse Books and Filigrane Editions 2008).
His editorial clients include:
Blender, Coastal Traveler, Conde Nast Portfolio, Conde Nast Traveler, D2, Dear Dave, Details, Discover, Dutch, Elle, ESPN the Magazine, Esquire, Fast Company, Fortune, Glamour, GEO, Good Magazine, GQ, The Guardian, Key: The New York Times Magazine, Life, Los Angeles Times Magazine, Marie Claire, Martha Stewart, Men's Fitness, Men's Health, Men's Vogue, Mother Jone's, Newsweek , New York Magazine, The New York Times Magazine, The New Yorker, O Magazine, People, Photo (France), Photo District News, Picture Magazine, Play: The New York Times Magazine, Radar Magazine, Rolling Stone, Runner's World, Seed, Spin, Time, Travel and Leisure, The Sunday Times Magazine (London), U.S. News and World Report, US , Vibe, The Village Voice, Vision (China), Visual Arts Journal (SVA), VSD (Paris), Wired
Brian Finke Flight Attendants
Flying the friendly skies, Brian Finke began photographing flight attendants as he crisscrossed the country on Delta, JetBlue, Hawaiian, Hooters Air, Southwest, and Song airlines, before going abroad on Air France, Qantas, and British Airways. In London, he visited a flight attendant school, complete with emergency rafts and billowing smoke. Continuing east, Finke traveled Air Asia, Thai, Tiger, ANA, Japan, and Cathay Pacific. For the grand finale of his two-year trip, Finke traveled the illustrious Icelandair. The result is Flight Attendants, a vibrant document of those adventurous souls who choose to work at 40,000 feet. Shot before, during, and after trips, at school and at home, Finke's photographs capture the allure of this high-flying profession alongside the more quiet moments of the attendants' daily lives.