Is design still the preserve of the few?
The useful can be beautiful, the beautiful has to be affordable
Gérard Laizé, March 26, 2012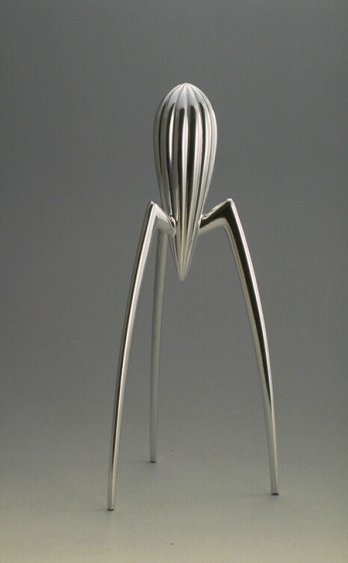 Presse-citron_Philippe Starck
A few isolated examples…
The above are profitable and dynamic chains that, above all, offer products that can be afforded by the great majority of the population. They do however surf on the trends of the moment (natural, ethnic, black and white,…), and there is hardly any (or no) promotion of named designers, to such an extent that Conforama, leader on the French market and the second largest furniture retailer in the world, decided to make a splash for its 40th anniversary by… calling on designers. "We wanted to express our identity through a special touch and surprise people," explains Laurent Mussigmann, COO of Conforama. A competition was launched among the students of Olivier de Serres at the Ecole Nationale Supérieure des Arts Appliqués et des Métiers d'Art at the end of December 2006.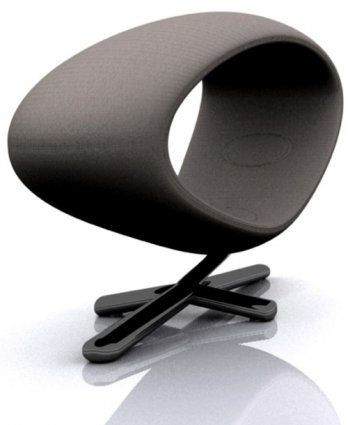 Fauteuil Manga_Umo Masada
The aims was to create lines that were "more trendy than designer, a connotation for which we have no legitimacy." Designed by groups of students and on sale as limited editions, Wing by Confo (01) and Slam by Confo (02), respectively inspired by baroque and by the garden, will be a success when they are available in shops in April 2008. We can predict that, after such a successful experiment, this idea will catch on permanently in the shops, this time with professional designers.
Has design for the masses at the beginning of the 21st century become so fearful that one has to go back to the daring-do of designers from the 70s? When Sacha Cohen rediscovers the original mould of the Tam Tam stool (of which 12 million were sold during the pop years), his idea of bringing it out again in 2002 is a big hit. Branex Design have now made more than a million mouldings of it and its creator, Henry Massonnet, was able to appreciate its renaissance before he died in 2005. "Sold for about twenty euros, this stool made of plastic moulded in France really is a product that is affordable and people tend to buy them in pairs," Virginie Cohen, head of sales, says proudly.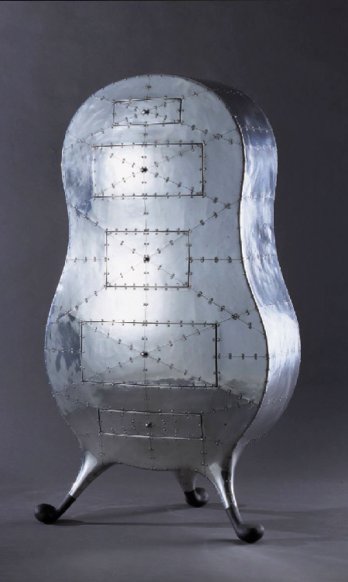 Pod of Drawers_Marc Newson
A musical speaker version (03), which will be on sale from September 2008, is already proving a huge success in the press. It is worth remembering that the El-Vis stool brought out in 2004 by Branex Design and designed by Cécile Troïtsky and Achille Habay, benefited from a VIA Project Grant in 2002.
95% of Habitat's collections are exclusive to the chain and mainly designed by the in-house design studio. Having arrived in 2007, Theo Williams has ten or so people under him and his first lines are due to come out for spring-summer 2009. Apart from the Very Important Products (04), a label that was launched in 2004 to celebrate the store's 40th anniversary and which has since then be regularly extended, "It's true that designers don't have much visibility in the shops," the communications department tells us. Habitat, a very urban chain, claims that it is going more upmarket to position itself as "masstige", a neologism that combines mass and prestige. "Anyone can buy something at Habitat, but not everyone can buy everything," Paul-Henri Cecillon, the managing director for France, subtly puts it.
But this is contrary to the company's founding principles expressed by Terence Conran: "The useful can be beautiful, the beautiful has to be affordable."