Is design still the preserve of the few?
The useful can be beautiful, the beautiful has to be affordable
Gérard Laizé, March 26, 2012
Lampe Ara_Philippe Starck
New actors interested in the home
With a 7.3% increase in 2007 (compared to 2006), the French furniture market has reached a level it has not known since 1977. This result has however been beaten by the 20.9% rise for young households between 2006 and 2007; along with its overall growth, it is also the result of a well-adapted product range. Between 1992 and 2007, the major multiples' (home furnishings, young households, distance selling, DIY retailers, hypermarkets) has grown from 34% to 55% and that of up- and mid-market retailers has fallen from 66% to 45%. This change can probably not just be explained through the number of shops in the latter categories that have closed. The attractiveness of low prices is a major factor, but it is not the only one because, at the same time, French people pay much more attention to their homes and are turning them into a reflection of their own personality.
With only 1.6% of the furniture market (a share that has fallen from 4.6% between 2006 and 2007), hypermarkets are nevertheless attempting to differentiate themselves. In February 2008, the supermarket chain Système U brought out a catalogue that was carefully organised around three to five major trends (depending on the format of their shops). For more than a year, four product managers sourced some 150 products in Asia, Europe and France, which then sold out in only three weeks. Système U is preparing a new operation for the second half of September with the stated aim of "maintaining our advantage in equipping people's homes, giving people something to dream about in a sluggish economic climate and making fashionable products accessible to all." Jean-Pierre Sauteieau, the director of home furnishings at Système U, is satisfied…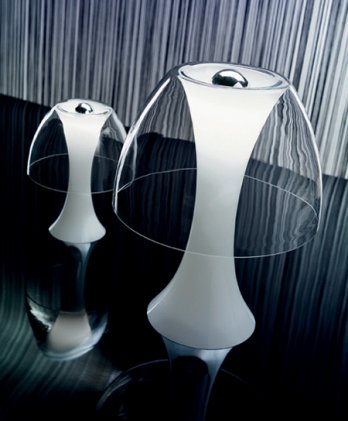 Oxygen de Majo
There's no question of compromising of the quality of the products: "The credibility of our supermarkets depends on it and client loyalty is fundamental for that." However, there is no aim to create a permanent home furnishings section for a simple reason of lack of space and of logistics.
The DIY retailers have 3.9% market share for furniture (in comparison, the upmarket furniture retailers have 4.4%) and they are unlikely to be satisfied with that. The new Castorama at La Défense (92) bears testimony to this and displays its desire to "expand beyond our initial DIY activity to help customers to improve their homes," says Véronique Deroubaix, the chain's commercial director. And even further than kitchen furniture, bathrooms, gardening and storage… The chain is genuinely popularity and this should enable it to guide the consumer in all his projects from decorating to the choice of cushions, perhaps even offering advisers (as seen on TV!).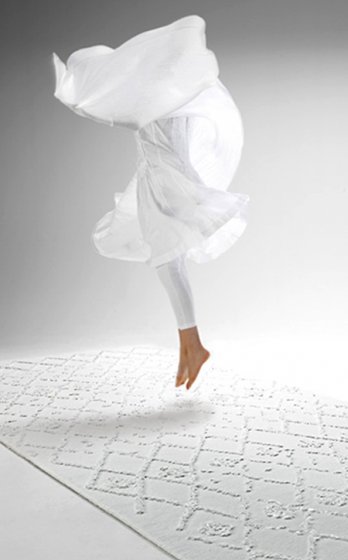 Design Elitiste/milan
The market potential of the home is attractive enough for Zara, the booming Spanish fashion retailer, to decide to invest in it. The wager seems to have paid off, even if their range of mainly decorative accessories has not always been that convincing; Zara Home, which was launched in 2003, now has 217 shops in 22 countries. Twelve outlets have opened in France since 2006 and Bordeaux, Paris and Strasbourg are programmed for 2008. The group Inditex, the champion of vertical integration, employs more than a thousand people to run Zara's decorating alter ego and between 65% and 75% of the products listed are textile.
The French success story Maisons du Monde has been growing steadily since 1996 under the leadership of its founder chairman and managing director Xavier Marie. Its flag now flies over 145 shops in France, 7 in Belgium, 4 in Spain and 2 in Italy. With turnover of 230 million euros and an operating profit of 16% in 2007, the chain obviously appealed to investors. So in April 2008, Apax Partners and LBO France joined together to acquire a majority stake.