The Hotel PUR
Simplicity + balance
J.P., August 25, 2008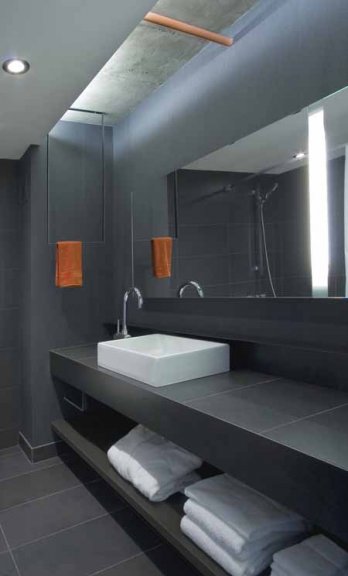 Hotel Pur_Bisson-associés
Light plays a fundamental role in the design of the Hotel PUR. The linearity and the purity of light have constituted the underlying thrust of the project; light has demarcated the different areas, endowing each of them with a clearly stated function. Light has also been used to give rhythm to the paths taken by users, enabling them to create their own individual images of the hotel. An example of this is the transition from the stark whiteness of the entrance into the semi-darkness of the corridors on each floor leading to rooms flooded with daylight: guests follow an unusual light path featuring tremendous contrasts. This path enables them to fully appreciate the beauty of the space and the views they discover, whilst simultaneously stimulating their imagination.
Hotel Pur_Bisson-associés
The Hotel PUR showcases its materials, its different zones and visions of the city just as a film might do, bristling with emotion and anticipation. In this world of black, white and grey, orange is the only accent colour used to evoke the visual identity of the hotel. Set in these neutral hues, every detail is highlighted: from the unsurfaced concrete to the bas-reliefs of the wall paper, the profiles of the city, the details of the furnishings, and the minimalist spatial volumetry. It is economy of means that guided the architects unswervingly to their achievement. By bringing out what was already present in terms of views, materials and light, the designers sifted out the hidden beauty and the resultant effect is even more impressive.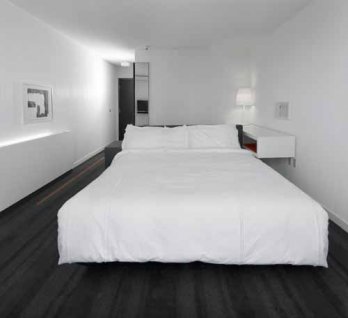 Hotel Pur_Bisson-associés