The Dashanzi
Displays contemporary art in the Bauhaus style
Ed. B., June 24, 2013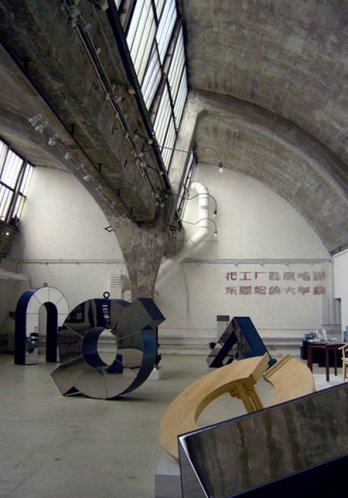 Dashanzi Art District
Urban_Portrait

In north-east Beijing, Dashanzi is certainly China's most famous art district. Artists and galleries show contemporary art from here, and elsewhere, in this former electronic equipment factory. The history of Dashanzi began in 1952 when Chinese officials and East German engineers launched Project 157. This new production unit which fits into the grand plan to modernize the country and to provide electronic equipment to the People's Liberation Army of China and the general population. Five years later, the 798 factory opened its doors and fulfilled its duties for nearly forty years. With the opening of the country to the market economy in 1979, the plant lost the support of the government, and gradually, ceased its production in the late 80's-early 90's.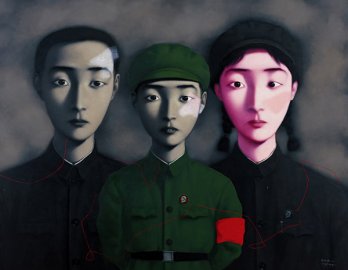 Zhang Xiaogang_Bloodine_The Big Family
With an area of 500,000 square meters, these vast warehouses covered with "Bauhaus" style red and grey brick and zigzagged with piping are abandoned. In 1995, the Academy of Fine Arts found Dashanzi while it was looking for wide open spaces and moderate cheap to rent and install its new quarters. After several years went by, Sui Jianguo, director of the department of sculpture at the Academy moved permanently to Dashanzi in 2000. He thus became the precursor of a large influx of artists and people from the art world. The painters, gallery owners and the likes finally found a place conducive to the development of their community in Beijing. People like Gao Qiang and Gao Zhen, two brothers from Jinan in the eastern province of Shandong. Known for their works declining Mao Zedong in all its forms, the Gao brothers opened their studio in 2004 on the second floor of a secondary plant of the 798 factory. The paintings, photographs and sculptures are pilled along with books for sale creating a true artistic blur.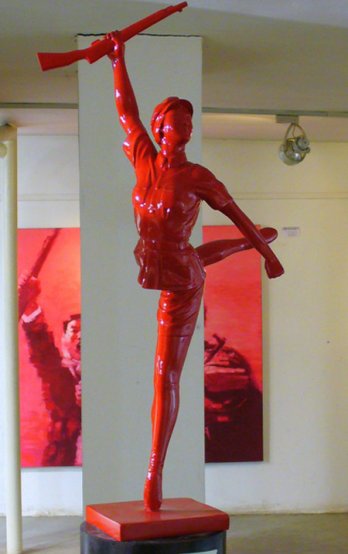 Dashanzi Art District