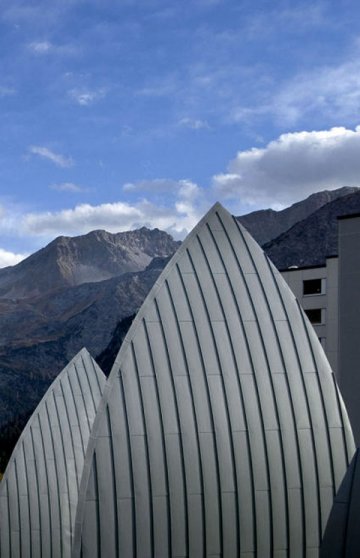 Sanitas Per Aquam
Technical and aesthetic requirements of wellness facilities
F.T., August 18, 2008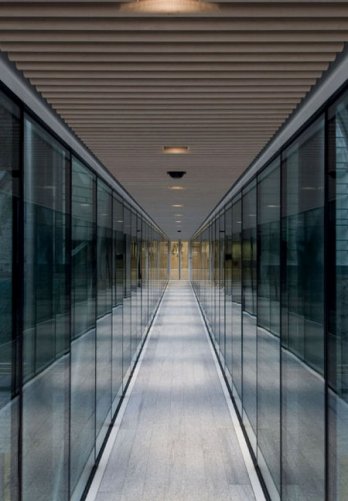 Mario Botta Architetto complete the Spa Tschuggen Berg Oase in Switzerland
The Romans invented the baths as a place to get together, have fun and, above all, stay healthy with water: it was they who invented the name SPA, standing for Salus Per Aquam, or Sanitas Per Aquam, Latin for "health through water". The concept of the value of feeling good and taking care of yourself and of others has remained unchanged since the days of ancient philosophy. Today it is backed up by new technologies that offer us a range of different services: from the sauna to different types of massaging tubs and Turkish baths, from relaxation rooms to chromotherapy, music therapy, aromatherapy, waterfalls under different degrees of pressure, pools, muds, solariums, sweating caves, thalassotherapy and more.Spa water is traditionally accompanied by prestigious materials ranging from stone to ceramics and mosaics, from wood to leather, glass and steel, in which skilful use of colour helps create dramatic effects. The aim of all this is to create a setting of great emotional content focusing on the common theme of water. 
Ceramic materials, modern, effective, resistant alternatives to the stone of ancient days, are used in spas such as Rupertus Therme near Salzburg.
The new spa is carefully designed to save energy and money and choose the best possible materials, which contribute to creation of an architecture in which comfort is conveyed by reflections, shine and colours capable of "dialoguing" with the water and the surrounding environment. Rupertus Therme is designed by architect Bert Bitterer, who chose Imperial White and Verde Tropical man-made granites for the Reichenhall spa.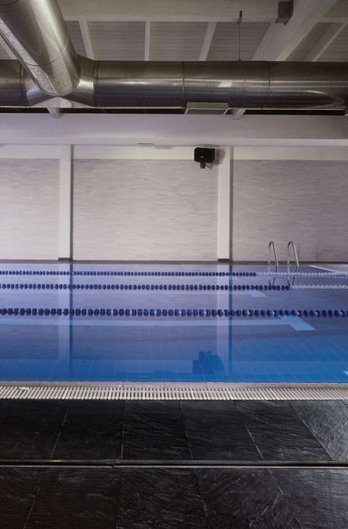 Dima Wellness Centre