The Three Mobile House
Slow Architecture with Hangar Design Group
F.N., September 21, 2015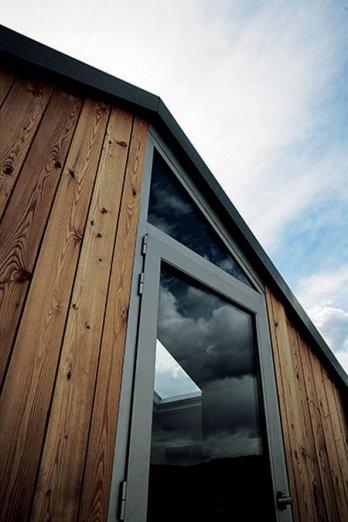 Joshua Tree by Hangar Design Group
Hangar Design Group's plan for HHD demonstrates particular awareness of the concept of environmental sustainability and reversibility, in terms of both recycling of materials and structures and the average lifespan of the mobile home product, with an intrinsic aesthetic and functional quality capable of reconciling the demands of hotel accommodations with the difficulty of building ordinary constructions in areas of particular environmental significance.
 A mobile home is a bit like a car, in that its price varies depending on the configuration required, ranging from around 60,000 euros for the
Suite Home
or Icaro Bay to 70,000 euros for the
Joshua Tree
(plus shipping).
 One example of application of this type of construction is a beachside resort in Gallipoli, in the province of Lecce, overlooking the Gulf of Salento, where temporary dining facilities have been installed. 
Three modules have been adapted for use as a restaurant, toilets and dressing rooms for the beach and integrated into the Mediterranean scrub covered with light L- shaped structures made of Iroco wood and finished with light varnished wood.
 The white counter and the platforms shaded by roofs with strips of light-coloured wood open up toward the horizon of the sea and act as a filter channelling people toward the beach.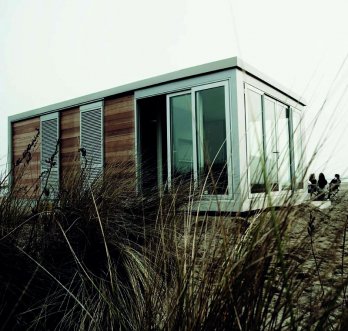 Suite Home par Hangar Design Group
Three Mobile/joshua tree by hangar prefab
www.hangarprefab.it