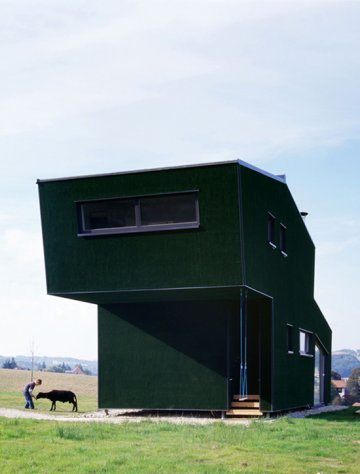 Amalia House
Tribute to the nature
R.S. + Lukas Schaller, July 21, 2008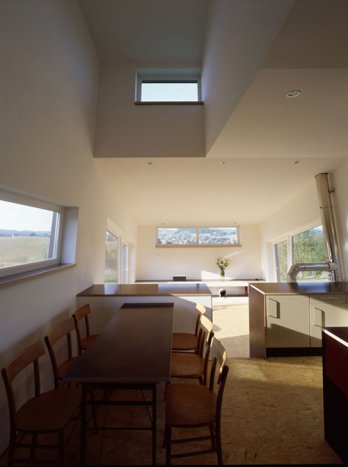 Amalia House by GRID Architects
Amalia House by GRID Architects - named after the grandmother of her owners - is a holiday cabin to host family members spread all over austria. Located on top of a hill in Styria, overlooking the valley of Kirchbach Amalia offers space for up to six people, without having to spare any comfort. Organised in 2 levels, one of them split, she lets the landscape float in and gives view to her surrounding from everywhere within. To give tribute to the nature around her and maximize the interchange between inside and outside, the house is completely covered with artificial grass - with only the windows left out. Amalia is the first artificial grass camouflage building in Austria.
Architects: GRID Architekten GmbH Luxemburg-Wien - Gerhard Klocker, Ric Thill, Isabella Straus
Location: Styria, Austria
Function: Holiday Cabin

Construction year: May 2007 - August 2007 

Site Area: 480 sqm
Constructed Area: 68.12 sqm

Construction: Prefabricated Wood / Artificial Grass
.
Amalia House by GRID Architects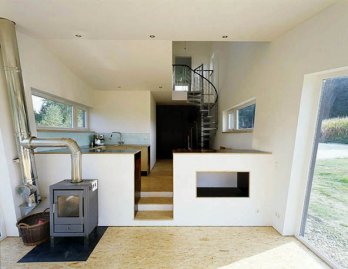 Amalia House by GRID Architects