Shomei Tomatsu
Skin of the Nation
S.F.M., February 17, 2007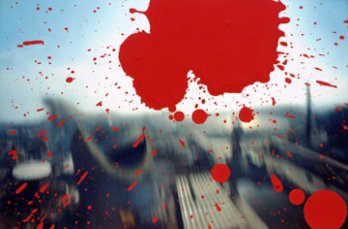 Shomei-Tomatsu_Japan World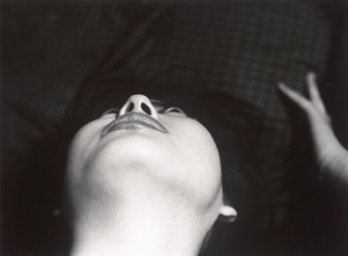 Shomei-Tomatsu_Untitled
Others that developed in Tomatsu's circle of influence include his friends and protégés Nobuyoshi Araki, Kikuji Kawada, Takuma Nakahira, and the younger Miyako Ishiuchi. This generation of photographers, born in the 1930s, was raised under Japan's militarist regime and came of age amid war, defeat, and devastation; Tomatsu would later speak of himself as a member of a "beliefless generation," holding contempt for Japan's past and despair for its future. His colleagues in Shomei Tomatsu: Skin of the Nation/page 3 other media have included the filmmaker Nagisa Oshima, the theater director Shuji Terayama, the butoh dancer Tatsumi Hijikata, and the novelist Kobo Abe.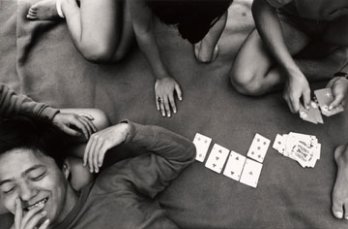 Shomei-Tomatsu_Card Game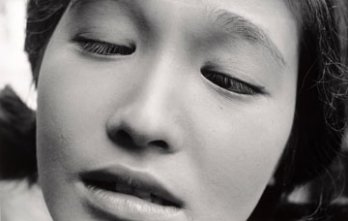 Shomei-Tomatsu_Eiko Oshima
Tomatsu's work is distinguished by its fascination with immediate experience, a passion for the tangible and physical that amounts to a belief that we can only trust what we can hold in our hands and a fierce rejection of sentimental pieties and received ideas. Though his work has documentary aspects, it is far more concerned with evoking the anxiety, exhilaration, surprise, and sorrow that pervades everyday life in an ever-changing Japanese landscape. Combining his original surrealist and realist impulses into a single creative stream, Tomatsu creates images both lyrical and uncanny, and strongly connected to the larger avant-garde culture and the dramatically changing social and political scene.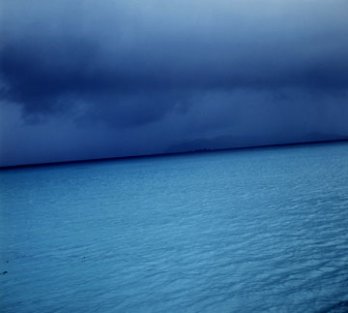 Shomei-Tomatsu_Untitled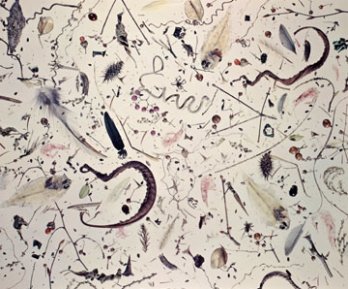 Shomei-Tomatsu_Ruinous Garden
www.galerierudolfinum.cz