Shomei Tomatsu
Skin of the Nation
S.F.M., February 17, 2007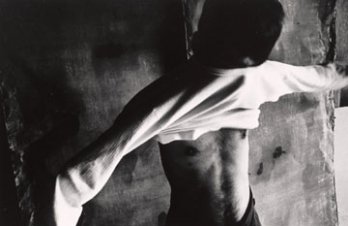 Shomei-Tomatsu_Hibakusha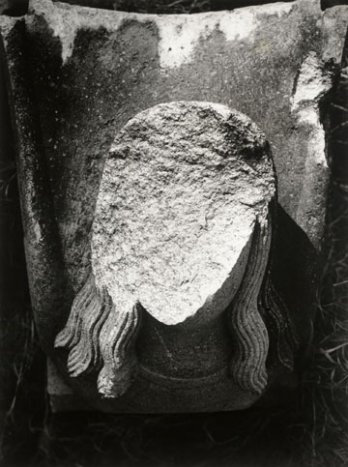 Shomei Tomatsu_Statue of an Angel
Tomatsu made his first pictures on aerial reconnaissance film that his brother, a military journalist with the Japanese imperial army in China, brought back in a looted cache of army photographic supplies. During the early 1950s, he produced small photographic books and essays on the impoverished life of the postwar period in which his characters were wounded soldiers, potters, flooded-out peasants, and the students at a school for the children of garbage-bargemen. His work was first interpreted as close to photojournalism, but Tomatsu chafed against the genre's narrative conventions and quickly moved toward creating images of mysterious, symbolic power that would bring about a radical turn in Japanese photography and emphasize the value of art over journalism, humanity over ideology.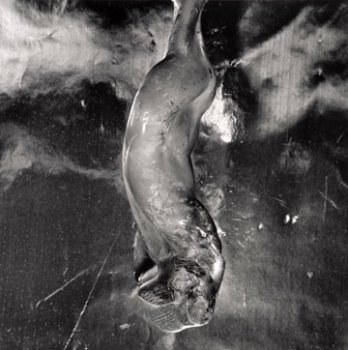 Shomei-Tomatsu_Bottle Melted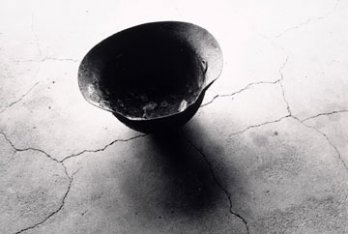 Shomei-Tomatsu_Steel Helmet
At the end of the 1950s, Tomatsu participated in the seminal Junin no Me (Eyes of Ten) exhibitions and founded the photographic agency Vivo with Kikuji Kawada, Eikoh Hosoe, and others. Vivo created the most fertile, inventive energy in camerawork of the coming decade, and the Vivo photographers were published several times each year in the great photographic magazines of the period. Shoji Yamagishi (1928–1979), editor of Camera Mainichi, became a passionate champion of the agency's work and its most important critic. By the mid-1960s, Tomatsu emerged as one of the most important figures in a new school of contemporary Japanese photography that included Moriyama, Masahisa Fukase, and Eikoh Hosoe.