Donna Karan
The color of Zen
L.V. + Richard Powers, July 14, 2008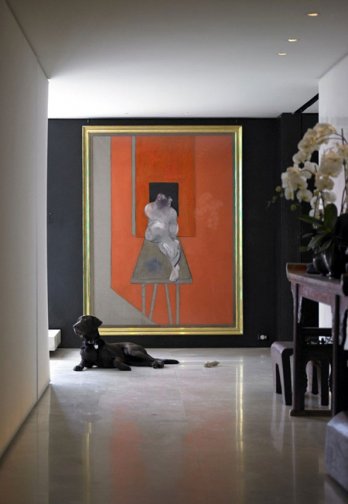 Donna Karan's Apartment in Manhattan_Richard Powers
Donna Karan founded her company in 1984:
"To design modern clothes for modern people"
. Based on an intuitive understanding of a woman's needs and desires, she created a head-to-toe concept based on "seven easy pieces" that mixed and matched into a day-into-evening wardrobe, a revolutionary concept at the time. Hallmarks included body-conscious shapes, tactile stretch fabrics, cashmere knits, leather and gold artisan touches - all unified with a black palette. Donna Karan New York, and its fast-fashion counterpart DKNY, speak to an international lifestyle, as represented by New York City, where it all began.
Donna Karan's Apartment in Manhattan_Richard Powers
Over the years, the company has evolved, diversified and greatly expanded, but Karan's original philosophy and vision remain the same. Donna Karan New York embodies the ultimate in luxury, sensuality, comfort and creative expression for women and men. Introduced in 1989, DKNY is the energy and spirit of New York. International, eclectic, fun, fast and real. DKNY embraces every age, lifestyle and activity, from work to weekend, jeans to evening.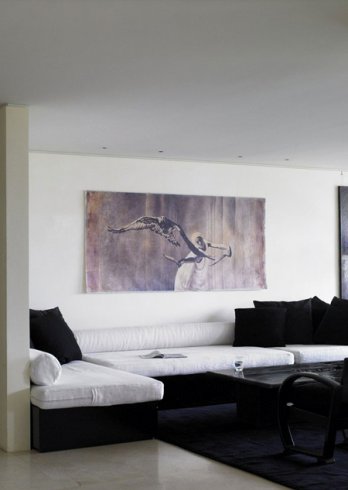 Donna Karan's Apartment in Manhattan_Richard Powers