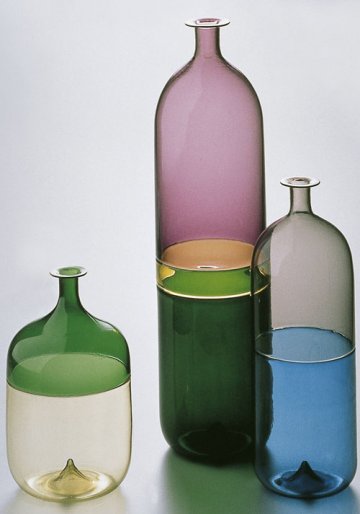 Pop Culture - Pop Style
Design from the fifties and sixties
Bernadette Deloose, July 7, 2008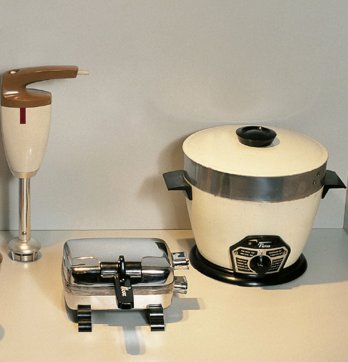 Electric home appliances by Nova Designteam, 1955-60
1951 until 1960 - Mass-produced articles for an economic revival
In the post-war period, Europe nurtured a great desire for security and a regulated life. The economy very quickly recovered mainly thanks to financial and material aid from the USA. In Europe, the USA also set the pace in the field of progress and fashion. Cars, refrigerators, television sets, washing machines and record players all fell within everyone's budget and captured family life and leisure time. The results of research conducted during the war in the field of synthetic materials were now being used for civil purposes and used in everyday products such as nylon stockings, Tupperware products and seating. Synthetic materials such as polyester or polyamide were easy to colour, weighed little, were suitable for the replacement or imitation of other materials, and consequently were ideal for the industrial production of cheap consumer goods. Quickly altering fashion trends and the advent of disposable products went hand in hand with the rise of synthetic materials and created new challenges for the designer.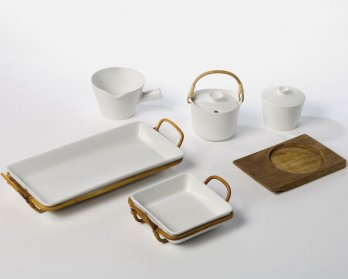 "Teema" Tableware by Karl Franck, 1947_Design Museum Gent
Innovative North-American furniture design was fuelled by a fruitful competition between the companies Hermann Miller and Knoll. While Hermann Miller cooperated with Charles Eames and George Nelson, Knoll released designs by Eero Saarinen and Harry Bertoia. Almost simultaneously Eames and Bertoia designed the first seating furniture of which the seating surface was composed of metal braiding. This collage-esque combination of contrasting elements was a reference to contemporary art, where Joan Miró, Alexander Calder or Jean Arp represented comparable trends.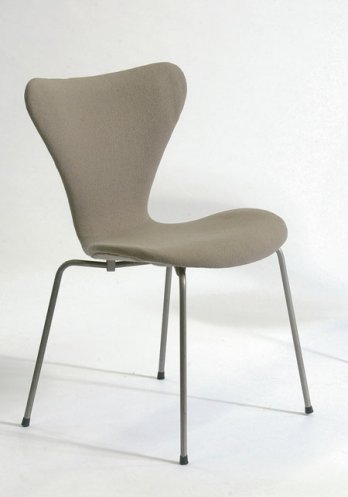 "The Butterfly" Chair by Arne Jacobsen, 1951-52