Thomas Scheibitz
About 90 elements/TOD IM DSCHUNGEL
Valerio D'Alimonte, June 30, 2008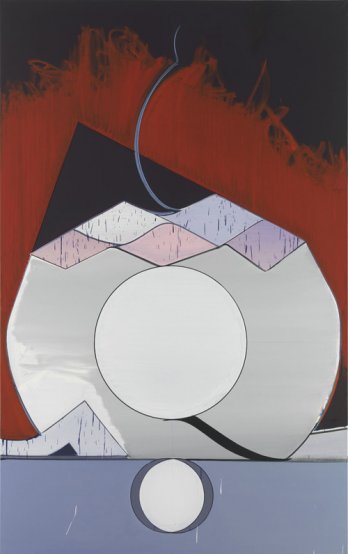 Thomas Scheibitz_Tonika, 2006
The title of the exhibition,
about 90 elements/TOD IM DSCHUNGEL
, emphasises the art¬ist's interest in the relationships between science and art. The ninety elements refer to the periodic table which lists all the natural chemical elements present on earth, translating the desire of man to classify what surrounds him. The expression "death in the jungle", for its part, alludes to a film by German film director Werner Herzog, in which a scientist look¬ing to uncover the secrets of the jungle finally demonstrates the impossibility of control¬ling nature through traditional organisation systems. Just like the natural world, Scheibitz's works retain their secret: the ideas they express do not refer directly to the tangible world and their language transcends that of words. Thomas Scheibitz seeks to highlight the principles that govern our supposedly well-ordered world, transforming them into abstract scenes to reveal the often unpredictable character of the world that surrounds us. Thomas Scheibitz studied at the Dresden Academy of Fine Arts, where in-depth discussions on the medium of painting had a key influence on the artist's working methods. His activi¬ties as both painter and sculptor cannot be separated.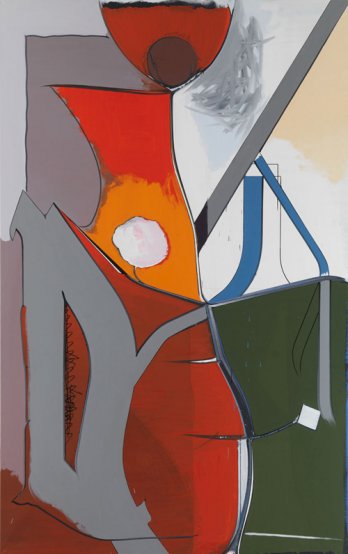 Thomas Scheibitz_One Man Band, 2007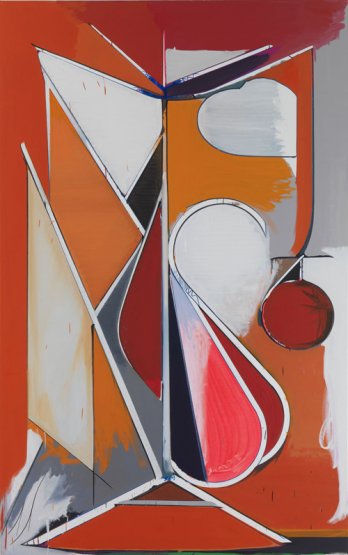 Thomas Scheibitz_Kapital II, 2007