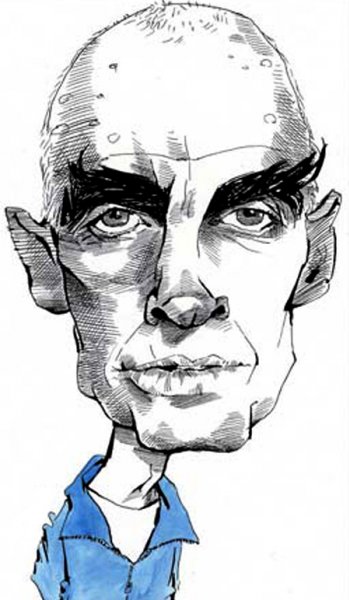 Richard Long
A Walking Sculptor
M.S., December 7, 2015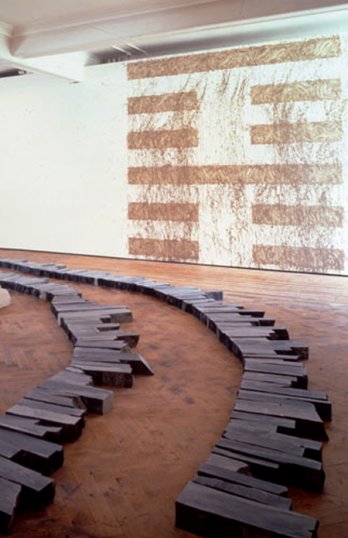 Richard Long_CORNWALLSLATELINESandMOUNTA
"My talent as an artist is to walk across a moor, or place a stone on the ground." Richard Long is one of the most famous representatives of Land Art. His artistic oeuvre includes walks all over the world documented in photos and texts. En-route he creates temporary sculptures from raw materials such as stones, rocks and driftwood. After the photographic documentation he removes the works or leaves it to natural weathering. The lien and spiral sculptures reflect upon movement, the circles and crosses allegorize tranquillity and calmness. "My art has the themes of materials, ideas, movement, time. The beauty of objects, thoughts, places and actions. My work is about my senses, my instinct, my own scale and my own physical commitment. My work is real, not illusory or conceptual. It is about real stones, real time, real actions." On the first floor of the gallery the visitor is welcomed by a huge hand mark of the artist, accompanied by picked up flotsam washed ashore with meandering fingerprints in mud. A green sandstone triangle and a poured mark made of white colour are completing the spectrum of working methods of Richard Long.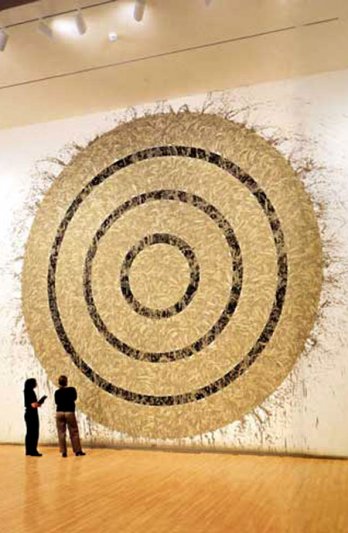 Richard Long, Walking and Marking
One of the interesting characteristics of Richard Long's work viewed from the 21st Century is that it is truly global, with all that that implies in terms of the world's concern for the planetary condition. Indeed, from the early l970s, when he worked on sites in the Arizona Desert, after Kilimanjaro, Africa (1969), his work has taken in the Andes, Bolivia and Peru (1972), Iceland and Canada (1974), Nepal (1975), Australia (l977), Central Africa (1978), Mexico and Japan (l979), India (2003), Finnish Lapland (1983) and Ladakh (l984). More recently, in the time-frame of the present catalogue and exhibition, there has been a greater focus on European sites: Switzerland, Portugal, Germany, Italy, Sardinia and France, as well as the Napa Valley, California, and Egypt. But of critical importance have been Long's regular landings on English and Scottish sites: the river Avon and the North-West of Scotland, which go back to the beginning of his oeuvre. And what is interesting is that the late-20th Century enthusiasm for 'regionalism' so beloved of politicians and bureaucrats, as well as anthropologists and planners of that period, seems almost wholly irrelevant or superseded in Long's progress. This is demonstrated both through the formal typology of the works, but also in their materiality.