Teen City
The adventure of adolescence
Nathalie Herschdorfer, June 16, 2008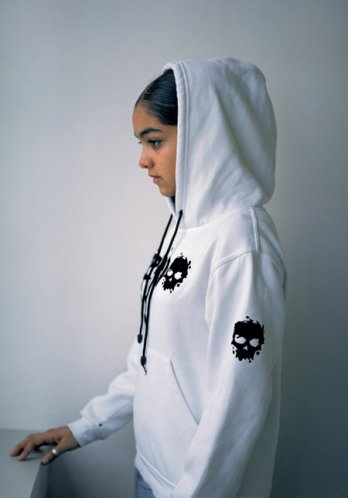 Teen City/NIcolas Savary_Joëlle, Broc, 2005
In the field of photography, the representation of adolescence really took off in the second half of the 20th century with the work of precursors such as the Americans Bruce Davidson and Larry Clark. Their pictures reveal youth in revolt, disturbed and delinquent. During the 1990's, the Dutch artist Rineke Dijkstra, famous for her pictures of vulnerable adolescent bodies, had a deep influence on the genre that encouraged other artists to take an interest in the subject. The Musée de l'Elysée has chosen to show work that differs from these pioneering efforts. The exhibition does not present a generic portrait of adolescence but rather brings together work done by photographers over the last ten years dealing with a variety of issues: schools as autonomous, closed spaces; the difficult balance between individuality and belonging to a group; the interaction between generations; the conflict between the search for authenticity and norms of behaviour; the end of a carefree existence and the transition towards the harsh reality of adult life; the dreams, fantasies and values that are often far removed from the conventions of society; the construction of a new body; the experience of sexuality.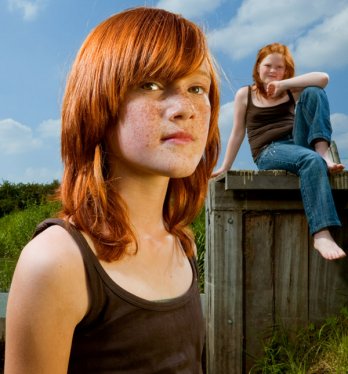 Hanne van der Woude_Katinka and Annabel, Oosterbeek - Holland, 2007
While this work reflects the way adults perceive adolescence, we also wanted to show pictures taken by teenagers themselves- pupils from schools in the canton of Vaud (Lausanne, Yverdon, Genolier and Morges). Nowadays, digital imagery has become an easy way of communicating and of presenting oneself through the use of portable phones and blogs. The Musée de l'Elysée has therefore invited around a hundred young people to become photographers for the duration of this exhibition.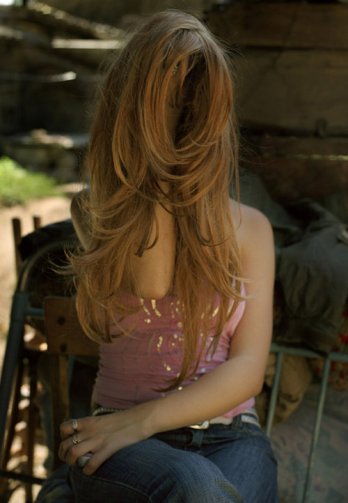 Dana Popa_Elena, 23 years old, 2006