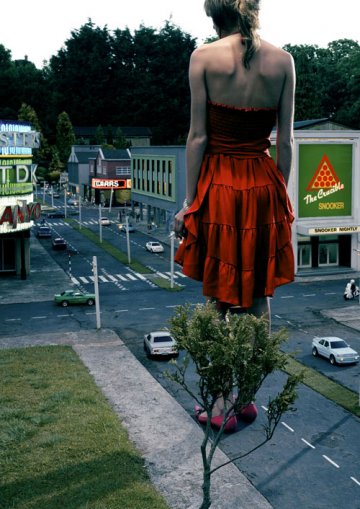 Teen City
The adventure of adolescence
Nathalie Herschdorfer, June 16, 2008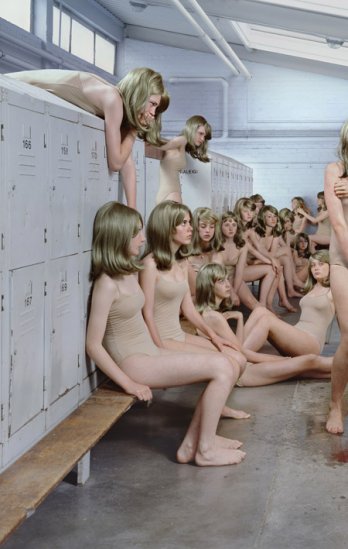 Teen City/Julia Fullerton Batten_Changing Room, 2007
Adolescence is probably the phase of life that raises the most questions. A gathering of young people always creates a stir and it's not uncommon to see anxiety in the faces of any adults present. Accounts of this period of life often do no more than evoke the difficulties adolescents experience or generate. Sociologists agree that they possess a range of capacities, preferences and cultural behavior patterns that are sufficiently stable and coherent to distinguish them from the rest of the population. Advertising and the media have greatly influenced the development of this idea. With the increase in purchasing power in post-War years, a market developed that was specifically devoted to the young and that was avid for new products.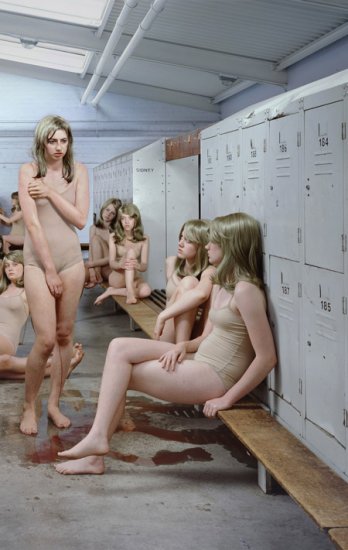 Teen City/Julia Fullerton Batten_Changing Room, 2007
The society we live in idealizes youth. However, it has some difficulty understanding a reality that is constantly generating new images of itself. Artists have also begun to work in this area, with photographs of adolescents becoming so prominent that one can almost speak of an independent genre. Examining this age group is a way of studying a form of otherness. Teenagers are neither children, nor adults, neither fully men, nor women. Often androgynous, rejecting their past, dreaming of the future, adolescents are searching for a sense of self. They are extremely preoccupied with their self image and give great importance to the aesthetic characteristics of their universe, attempting in this way to develop a personal style that enables them to stake out a distinct identity. They borrow and mix a variety of different codes. What is the impact on this process of the various images of youth - their own and those of mass media?