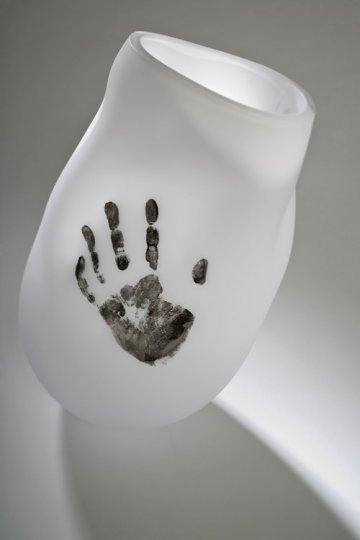 Dirk Schrijvers
An avant-gardiste collector
Bernadette Deloose, June 9, 2008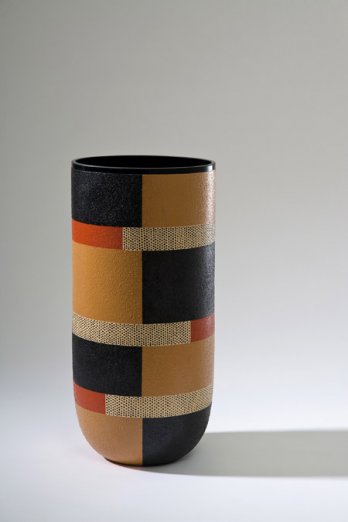 Vase_Mieke Groot (°1949, The Netherlands), 2007
"The goal of my collection is to introduce a wide audience with all things related to glass. Furthermore, I try to promote studio glass and stimulate young artists to explore the possibilities of the medium. By featuring my collection in the Design museum Gent, I hope to accomplish this goal."
Dirk Schrijvers was fascinated with contemporary art as early as his student years. He regularly visited galleries (Zeno X, the "Zwarte Panter" or Black Panther, Cintrik, etc.) and museums. He also started collecting contemporary art in his student years: graphic art and photography at first, later also paintings, mixed media and ceramics. During a temporary exhibition on Bengt Heintze, a Swedish glass blower, in the Berchem Cultural Centre, he discovered glass and its possibilities. Fascinated by the material he searched for other current aspects of glass. On one end of the spectrum he found the pâte-de-verre which was produced in editions by Daum according to designs by contemporary artists (among others Dali, l'Hoste) and on the other end were the artists who designed and produced studio glass themselves.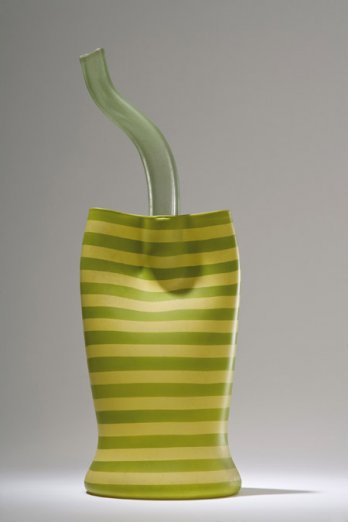 Tatlin_Richard Meitner (°1945, USA), 1995
Exhibitions featuring studio glass were rather rare in Belgium during the 80s, but Brussels had some galleries (La Main, Transparance) which regularly featured French, Dutch and Eastern European artists. This is where Dirk Schrijvers became acquainted with the work of Edward Leibovitz, whom he visited in his studio in Antwerp where he became even more enthralled with glass. Besides visiting galleries, he also developed his knowledge by reading magazines (Neues Glass) and by becoming a member of the Dutch Society "Vrienden van Modern Glas" (Friends of Modern Glass). He later became an editor for "Glasbulletin". By writing articles on glass events he entered into contact with a great deal of artists. He also travelled to England, France, the Czech Republic and Poland in order to visit glass artists. At the beginning of the 1980s, he discovered the galleries of Christiaan Braggiotti and Carla Koch in Amsterdam. Both galleries mainly featured people who had graduated from the Rietveld Academy as well as international glass artists. In the 90s Dirk Schrijvers took a year of Glass Art at the "Instituut voor Kunstambachten" (IKA, or Institute for Arts and Crafts) in Mechelen, which intensified his contact with the glass scene. At the beginning of 2002 he opened the "A&D gallery" in Antwerp with his sister, displaying mainly contemporary art.