A Tribute to Müller-Brockmann
19th International Poster and Graphic Design Festival of Chaumont
Stéphanie Merran + Annie Lalande, May 26, 2008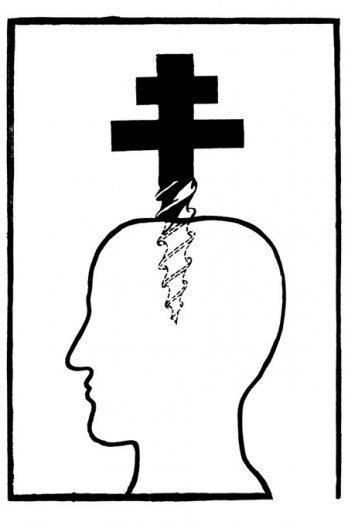 La Croix de Lorraine_Le Cri du papier
Cox was born in Paris in 1959. A self-taught artist, he studied art history and English, aiming to insure a steady income and to become "a Sunday painter for whom every day is a Sunday," as Dubuffet put it. Despite a thesis on Lawrence Sterne and an associate professorship, he stopped teaching quite soon afterwards, preferring, parallel to his painting activities, to concentrate on children's books, posters (in particular for the Ville de Paris, 1997, and the Nancy Opera , 1996-2001), press illustrations, logos, etc. His growing interest for the Constructivists and other avant-garde figures "who were making art on the side" encouraged him to continue down this multi-disciplinary path.
Chaumont_Street poster
He also worked for the stage (sets and costumes for "L'Histoire du soldat," Nancy, 1997), published games ("The Game of Love and Chance" and "Alphabetic Sculptures"), and became fascinated with all sorts of different printing techniques. He applied these more on an experimental rather than an industrial level, such as his series of modular cartography "A Sentimental Journey" and "La Carte du Tendre Perpétuel", revisited by Issey Miyake for one of his collections. He undertook the serial publication of his entire collected works (painting, graphic work etc.) in book form, whose first volume, Coxcodex 1, was published in 2004 by the Éditions du Seuil. The Pompidou Centre exhibited his enormous "Jeu de Construction" in 2005; an early version was presented at the Musée de l'Objet in Blois and then in the gallery of the Nantes Fine Arts Academy.
La Chienlit c'est lui !
In 2006, he designed sets and costumes for "The Nutcracker Suite" at the Geneva Opera, and designed a ballet on music by Philip Glass (and chorégraphy of Benjamin Millepied, costumes of Marc Jacobs), performed at the Paris Opera Garnier in November 2006. His work was exhibited in 2007 at the Lux National Theatre in Valence.