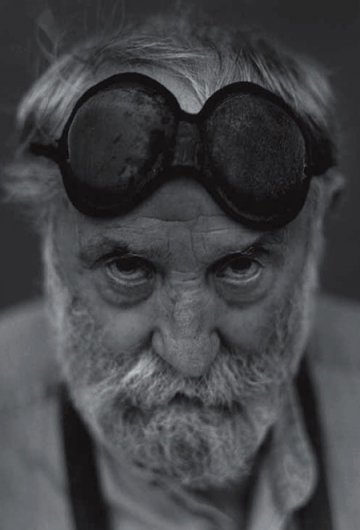 César Baldaccini
An Anthology by Jean Nouvel
Linda Chenit, May 19, 2008
The Fondation Cartier will present a major exhibition of the work of French sculptor César on the tenth anniversary of his death.
Jean Nouvel
- the Fondation Cartier's architect and a close friend of the artist - has been invited to select the works as well as design their presentation, thus offering a fresh perspective on the work of an artist who passionately explored the formal and expressive possibilities of industrial materials. Through this exhibition, the Fondation Cartier will celebrate an artist who played a major role in its history, from its inception in 1984 until his death in 1998. It will include nearly one hundred of the most significant works from four major groups: the Fers, the Compressions, the Empreintes humaines, and the Expansions. Influenced by the examples of great artists of the past, yet imbued with a sense of the radical and innovative, César's work defies conventional ways of thinking about sculpture and has profoundly impacted the art of today.
César Baldaccini
César + the Fondation Cartier
Cesar's own history is closely linked to that of the Fondation Cartier. In the early 1980s, he played an integral role in the creation of the Fondation by urging Alain Dominique Perrin, President of Cartier International at the time, to create an alternative exhibition space that would allow artists to develop their projects freely. This led to the creation of the Fondation Cartier, which was inaugurated in 1984 in Jouy en Josas with Les Fers de César, marking the beginning of a string of exhibitions in which the artist's work was showcased. The same year, César also began work on the Hommage à Eiffel, a monumental sculpture made with the steel girders that had been dismantled from the Eiffel Tower in an effort to lighten its structure. In 1986, the Fondation provided him with the opportunity to realize a new series of works to be presented in the exhibition Les Championnes de César. In 1991, his creations were promoted internationally in the Fondation's exhibition Too French in Hong Kong and Tokyo. The following year, Cartier commissioned and donated a monumental sculpture, The Flying Frenchman, to the city of Hong Kong.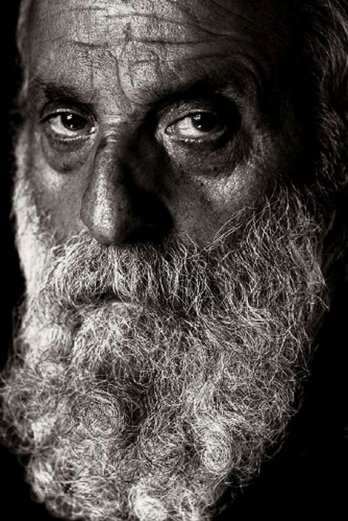 Portrait de César, Herb Ritts, Cahors 1993, © Herb Ritts Fondation.