Seydou Keita
50 Works
C. Pigozzi, February 22, 2019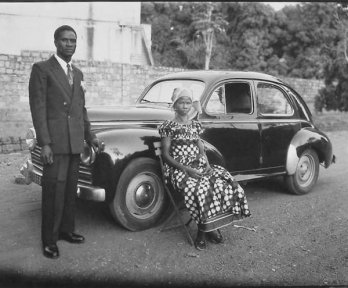 Seydou Keita, 1959-1960_Bamako, Mali_C.A.A.A.C_Pigozzi Collection_Geneva
From his studio in the centre of Bamako, Mali, located behind the prison, Keïta took about 20,000 portraits between 1949 and 1963. He was a self-taught photographer, first experimenting with a Kodak Brownie camera, but quickly switching to medium and large-format cameras for their sharpness and clarity. His vibrantly patterned backdrops were all locally sourced cloths – the first of these was actually his own bedspread. Keïta also developed the angled portrait, a composition which emboldens the sitter and increases the dynamism of the overall image.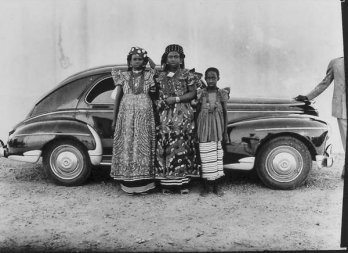 Seydou Keita, 1951_Bamako, Mali_C.A.A.A.C_Pigozzi Collection_Geneva
'A photograph is a souvenir, a work of art, and a document', Keïta said. At the peak of his career, hundreds of people queued outside his studio every day. Clients wanted to 'dress up' for their portraits and often brought precious objects or favourite items of clothing with them. They also frequently borrowed from Keïta's in-house selection of dresses, suits, uniforms and jewellery. As many of these items repeat from picture to picture, it is difficult to make assumptions about a sitter's occupation, wealth or personal interests.
Seydou Keita, 1952-1955_Bamako, Mali_C.A.A.A.C_Pigozzi Collection_Geneva