The Peart brothers
Twenty things you should know about Dexter & Byron Peart...
Zanoah Bia + Verba5, March 31, 2020
Dexter & Byron Peart_Trudeau Henna
E.D.: Which artist / architect / designer do you admire most?


D&B.: In architecture, Mies Van de Rohe, Richard Neutra and more locally Moshe Safdie – All have created there very own unique modern design style.
E.D.: What are currently your favourite brands or objects, and why?


D&B.: Apple. Everything they make looks and works great…especially the iPhone. Jonathan Ive is a true design genius. We continue to design many products with the Apple customer in mind.
Dexter & Byron Peart_Want Les Essentiels de la vie
E.D.: Which city resembles you the most and why?


D&B.: It's a mix of East meets West - Part London: Being an international hub for design, culture and fashion, it is dynamic, ambitious and ever evolving. Part Montreal: Being a small city, it's humble and unpretentious. Part Tokyo: It's truly original and inherently stylish, and Part Mumbai: a fresh, vibrant and colourful place with limitless potential.
E.D.: Your dream project?


D&B.: Design the interior of a train car for Via Rail.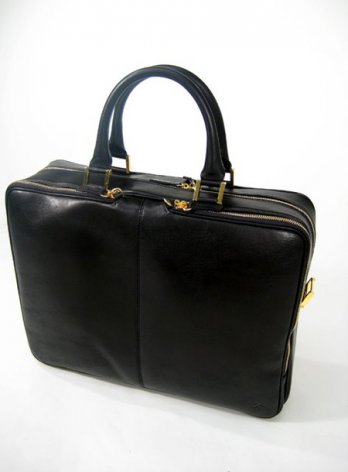 Dexter & Byron Peart_Want Les Essentiels de la vie
E.D.: What is your favourite example of the use of sustainable products in design?


D&B.: We have been working on a collection of Organic bags for 18 months now, we literally started in a cotton mill in Istanbul and we have carefully developed the production the whole way through to make a 100% Certified Organic products. The essentials of life has always been based on the communication of "Good" design. We expect that the entire design community will include sustainability as part of their challenge to great products.
E.D.: What design project would you never design and why?


D&B.: Anything devoid of a true utility and/or intrinsic value.