MOBIJunior
Kids + Design
Elsa Sarfata, May 5, 2008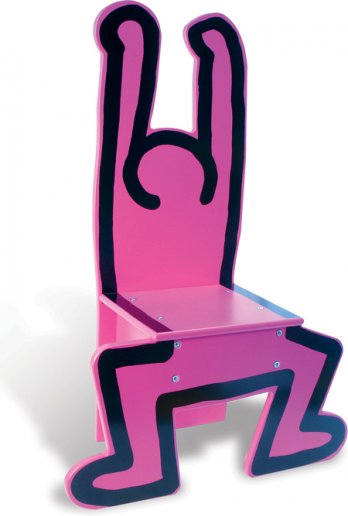 Keith Haring_Ed. Vilac
The show also aims at seizing the potential market opportunities both in France and abroad, for the following reasons: the importance of children in contemporary society – 'Chosen Children' – and the fact that France has an advantage in having one of the highest birth rates in all of Europe; the burgeoning interest of French families in home improvement; the increase in family expenditure for laying out children's rooms; the development potential for supplying products in phase with the new life-styles of young families, and the opening up of a top-of-the-market segment. While professionals at large are keeping a close eye on evolving trends in fitting out living spaces for the 5 to17 year-old age group, by mounting the 'MOBI Junior' exhibition VIA is pursuing its mission of valorizing and promoting innovation and creativeness in home furnishing and life-style products.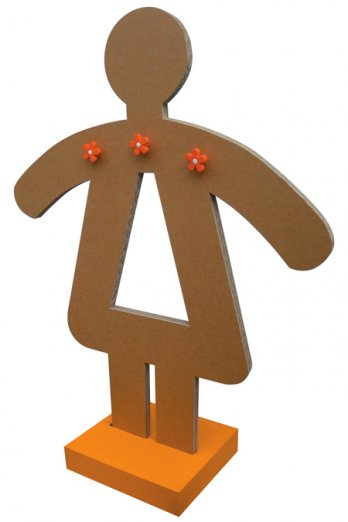 Delphine Magisson_Ed. Carton Design
'MOBIDécouverte - Les Enfants Designers' An exemplary and innovative project 
The 'MOBIDécouverte - Les Enfants Designers' programme was launched by the IFA (French Furnishing Industries) in 1998 with the support of the CODIFA (Committee for the Development of French Furnishing Industries). Since 2002, it has had the active support of the ministry for National Education. Its aim is to: Increase the awareness of children concerning notions of design and habitat; solicit their expectations concerning the fitting out of the spaces they live in; Introduce primary school children and their teachers to the world of furniture design and manufacture; launch dynamic new approaches in the profession; mobilize firms, Apprenticeship Training Centres (CFA), and the Association for Professional Training in the Furnishing Industries (AFPIA); 
Promote French furnishing firms and industries and valorize their creative and innovative qualities. This ground-breaking workshop programme targets primary school kids - CP to CM2 -, who with their teachers and the assistance of a designer engage in a 'MOBIDécouverte - Les Enfants Designers' session.
MobiDecouverte_Silhouette