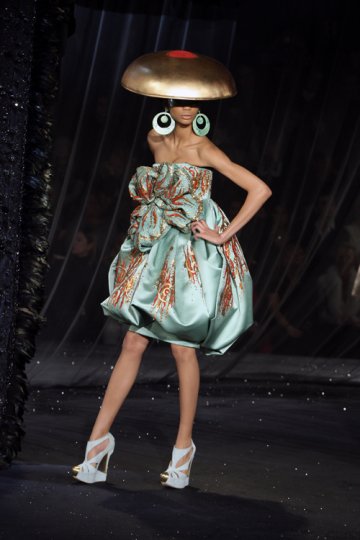 John Galliano + Victoire de Castellane
Two excentric creative beyond Dior
Charla Carter, April 28, 2008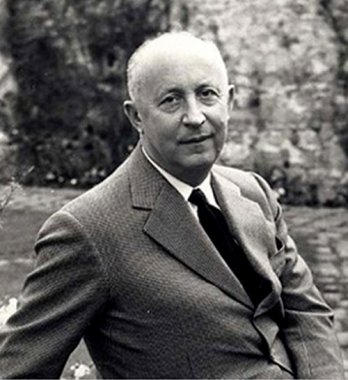 Christian Dior
The Dior timeline
On the 8th of October 1946, at the age of 41 Christian Dior, a dress designer at Lucien Lelong, meets Marcel Boussac, a leading French industrialist. They decide to found the Christian Dior Fashion House. The Fashion House is inaugurated on the 16th of December 1946, in the town mansion at 30, Avenue Montaigne, Paris 8. The Louis XVI decor, in a harmony of grey and white, is designed by Victor Grandpierre and the decor of the little "Colifichets Boutique", upholstered in toile de Jouy, by Christian Bérard. Mr. Jacques Rouët is appointed Managing Director. The Christian Dior Fashion House employs 90 people in its three ateliers, including Pierre Cardin, Head of the Suit Atelier.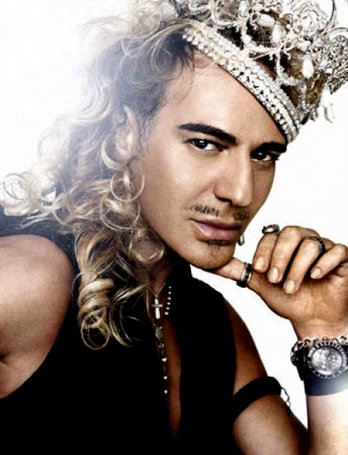 John Galiano
Christian Dior was born on January 21, 1905, in the small town of Granville, in Normandy. His well-to-do parents moved the family to Paris when he was five, and there, Christian Dior went to college and studied post-graduate Political Science, making many friends in intellectual and artistic circles. In 1928, this would-be architect who later remarked , "(I was) prevented by my family and circumstances from ever gratifying this passion," opened a contemporary art gallery showcasing the works of de Chirico, Utrillo, Braque, Fernand Léger and the paintings of friends Max Jacob and Christian Bérard.
The 1929 stock market crash ruined the Dior family finances and those too of Dior's business partner. In 1935, he started selling fashion sketches to various Parisian couture houses and illustrated the fashion pages of the Figaro newspaper, a talent which led to him being hired as a designer - first for the house of Robert Piguet in 1938 and then, Lucien Lelong in 1941. Five years later, textile tycoon Marcel Boussac decided to finance Christian Dior's own couture house, purchasing the gracious mansion at 30, ave. Montaigne which is still home to the house of Dior.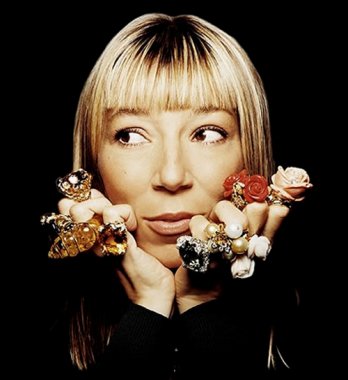 Victoire de Castellane
Christian Dior's first collection, shown on February 12, 1947 in chilly, post-war Paris, was a sensation. His small-waisted, full-skirted "New Look" silhouette was a symbol of luxurious provocation that made headlines around the world. This initial success was followed by revolutionary project developments never seen before in the rareified world of Paris couture : the opening of a Fur department, the launching of one of the first-ever "designer" perfumes, Miss Dior, and from 1948 onward, the signing of numerous licensing agreements across the globe. By the time of his untimely death 1957 at the age of 52, Dior counted among his high-profile clients women as stylish and diverse as Marlene Dietrich, Rita Hayworth, Ava Gardner, the Duchess of Windsor and Evan Peron and was remarkable on the world fashion stage as one of its most adventurous and prescient players.